Introduction
India's economy is the second-largest in the world. With approximately 1.33 billion people in the country, meeting up with the increasing demands is daunting. But, thanks to mobile apps, it has become easier to cope with the ever-changing needs of people.
The year 2020 has shown us all a new space world of the internet. With the outbreak of COVID19 around the world, there have been many apps that helped people to survive these tough times. In this blog, we will talk about the mobile apps that are trending in 2020. Let's read the details.
5 Trending E-Commerce Apps In 2020
E-commerce apps are a big savior when it comes to fulfilling our basic plus luxury demands. Recently in India, almost 59 Chinese mobile apps got banned including - Club Factory, Shein, and more. While there are many apps out there in the world, we will here list a few apps that are trending in e-commerce.
Amazon India


The biggest e-commerce giant Amazon definitely tops the list of e-commerce apps in 2020. Amazon is the all-in-one-store where you can find everything from home necessities, electronics, books and stationery, beauty to fashion all at your fingertips. More than 89% of people in India are using Amazon making it a high-performing site in the country.
Flipkart


Founded in 2007, Flipkart is an Indian e-commerce store that is giving a tough competition to other international e-commerce stores. It is probably the first name that comes to Indian when they speak of e-commerce stores. Just like Amazon, Flipkart allows users to shop for a variety of products. Flipkart is most popular in the Electronics category among the customers.
Nykaa


Another Indian-founded brand Nykaa is next on the list. Founded in 2012, Nykaa started off as a pure e-commerce brand but later expanded to brick and mortar retail outlets. The company has expanded its reach by adding more brands and even opening its own exclusive range of products. In the COVID19 times, Nykaa helped in delivering the essentials to people in the country without any hassle.
Myntra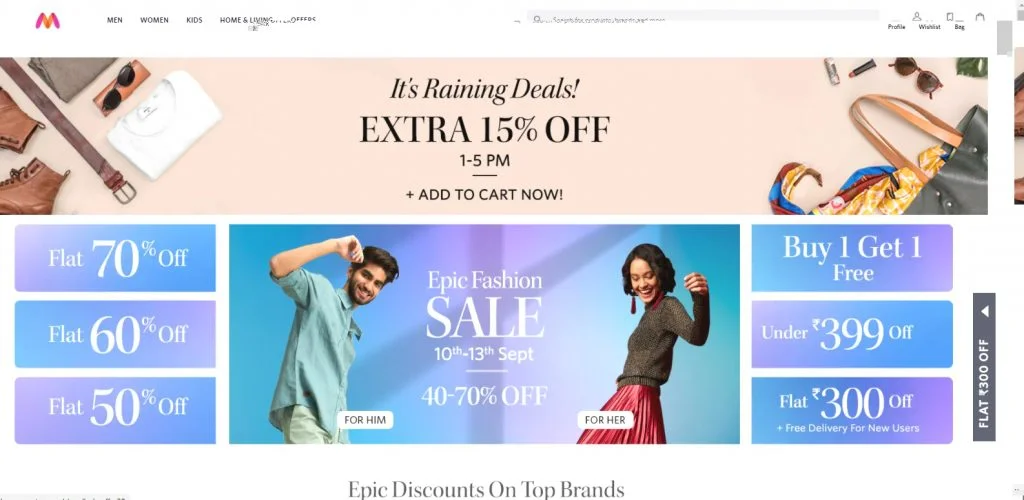 Myntra is well-known for its online home, fashion, and lifestyle store that it has been serving since 2007. Myntra is particularly popular for its clothing range for women and men. The platform marked its popularity by taking over its competitor Jabong in 2014. You can access a large number of international as well as local brands to choose from that too at attractive prices.
AJIO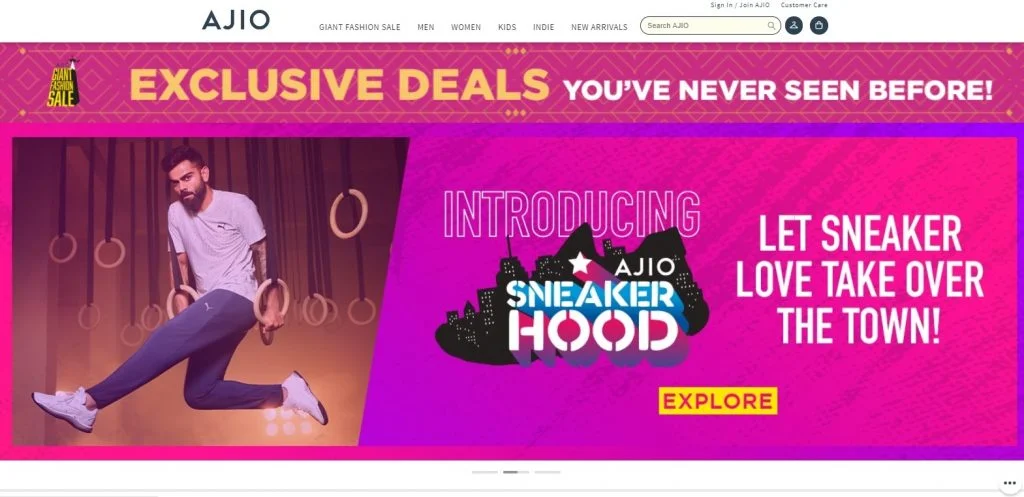 Reliance group of companies has never failed to surprise us when it comes to new innovations and technologies. Leaving its trademark 'JIO' in AJIO, Reliance has curated this phenomenal shopping app. AJIO app is available for both Android and iOS users offering an extensive collection of clothes in the store. The platform has gained even more popularity in the country post-ban of the Shein App which was quite popular among the fashionistas.
5 Trending Gaming Apps Of 2020
Remember, the times when we used to play video games and enjoy our leisure time in fun activities. Now, the term games are replaced by gaming apps that are smart, handy, and more interactive. India has a great number of Android games in comparison to iOS apps. Here is the list of trending gaming apps in 2020.
Ludo King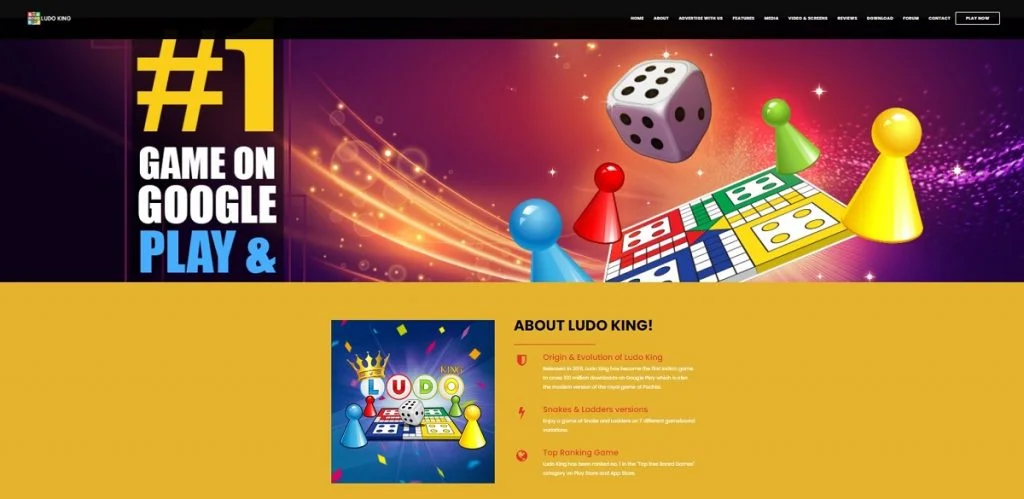 The classic board game Ludo no comes handy with Ludo King. This easy to play and fun games are played in almost every house today. The game can be played both online and offline with friends, family, or players across the globe. 2-6 players can play this game and enjoy a stress-free time.
FAU-G (Fearless and United: Guards) App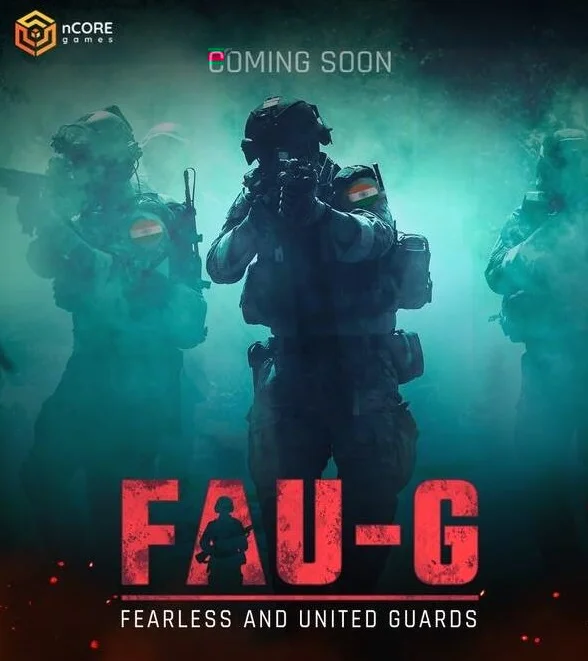 Post the ban of the PUBG app in India; the FAU-G app instantly makes up to the list. We all know the popularity of the PUBG app, but with a sudden ban of the app, Actor Akshay Kumar came up with this outstanding app, or you can say an Indian version of the PUBG app. This app claims to serve not only the entertainment purpose but also educate the users about the sacrifices of our soldiers. It will soon be available on Play Stores and App stores by October 2020.
Candy Crush Saga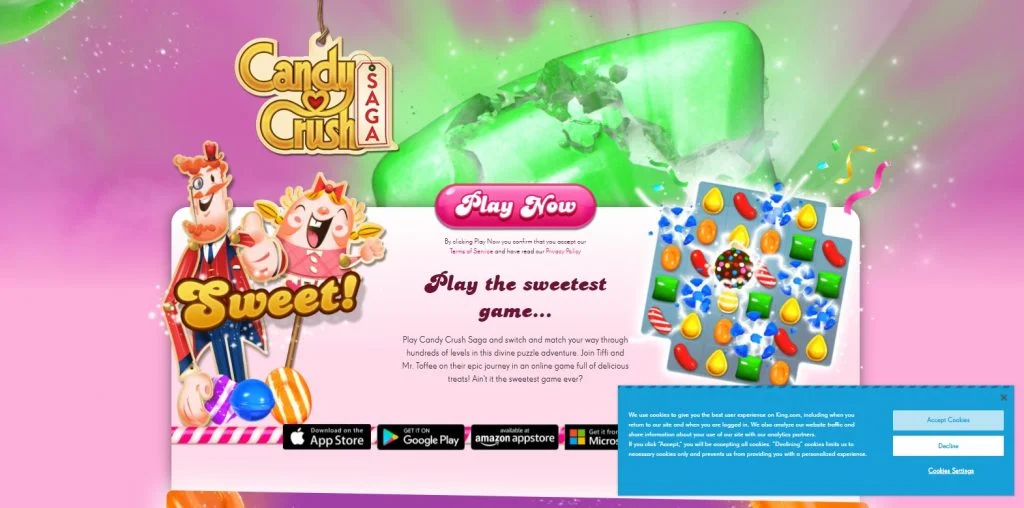 Although it is an oldie in the lists what's great is it's still trending. Candy Crush Saga is one of the most loved mobile games. This simple gameplay includes swapping of different candies n order to progress to the next levels. This one is addictive and a perfect pastime for all age groups.
Clash Of Clans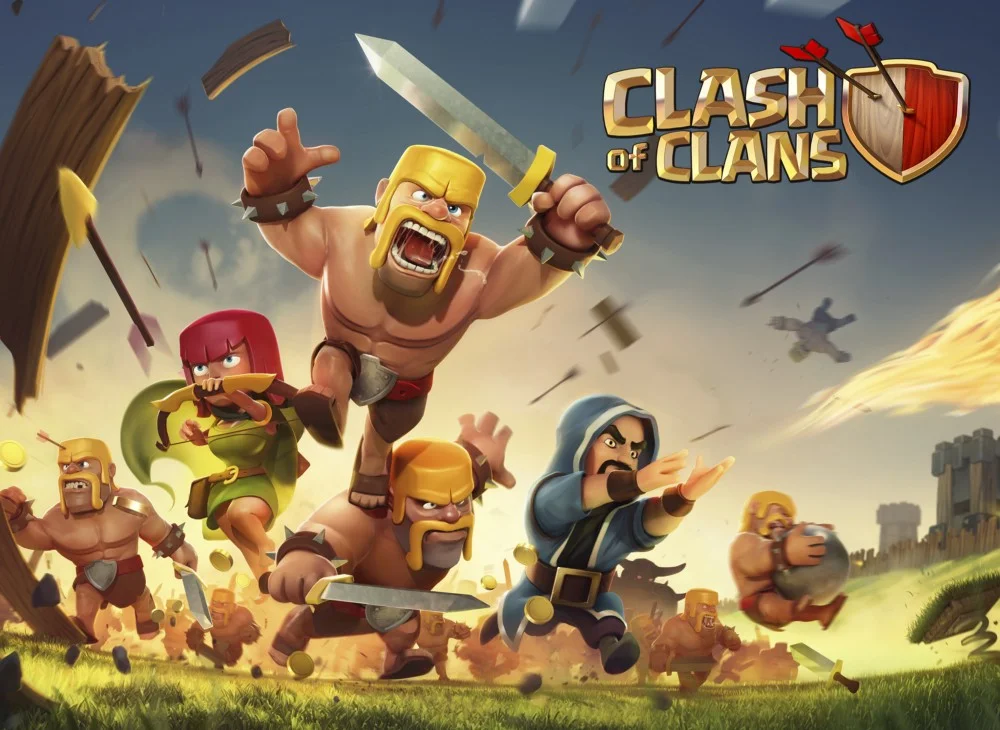 Ever since its launch in 2012, this one has always been popular among the users. This online game tasks the users to build villages, raise the clans, and defend them from others. This game requires a tactical approach to play and gain success. Definitely an interesting one on the list!
8 Ball Pool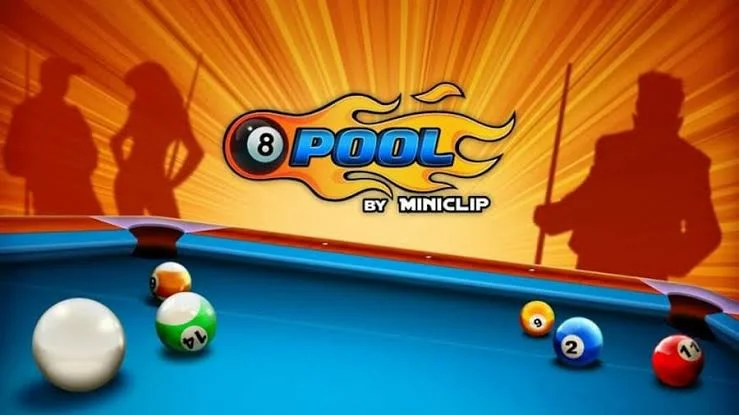 It is rated number one among the top pool games in the world. 8 Ball Pool is online gameplay connecting pool lovers worldwide. You can also connect with your Facebook friends and begin playing with them in no time.
5 Trending Grocery Apps In 2020
Grocery apps are necessities, especially in today's COVID19 crisis. When people were stuck in the crisis, grocery apps always came to the rescue. Not just that, the ease of shopping anywhere and at any time further adds to the popularity of grocery apps. Let's check out the list of popular grocery apps.
Big Basket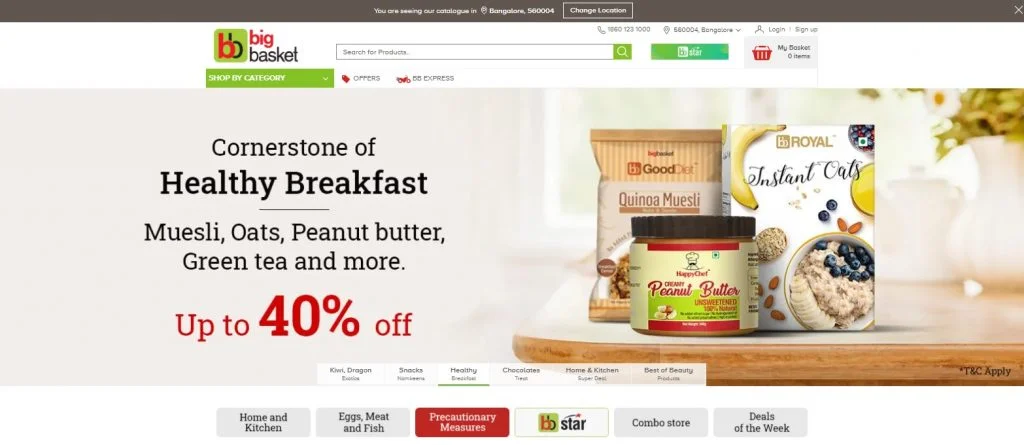 One of the most reliable and popular online grocery stores, Big Basket offers a
wide range of grocery products to its potential customers. Whether you want to buy fruits, vegetables, personal care, dairy products, households, and other grocery products, you can get all at reasonable prices at BB.
Amazon Prime Pantry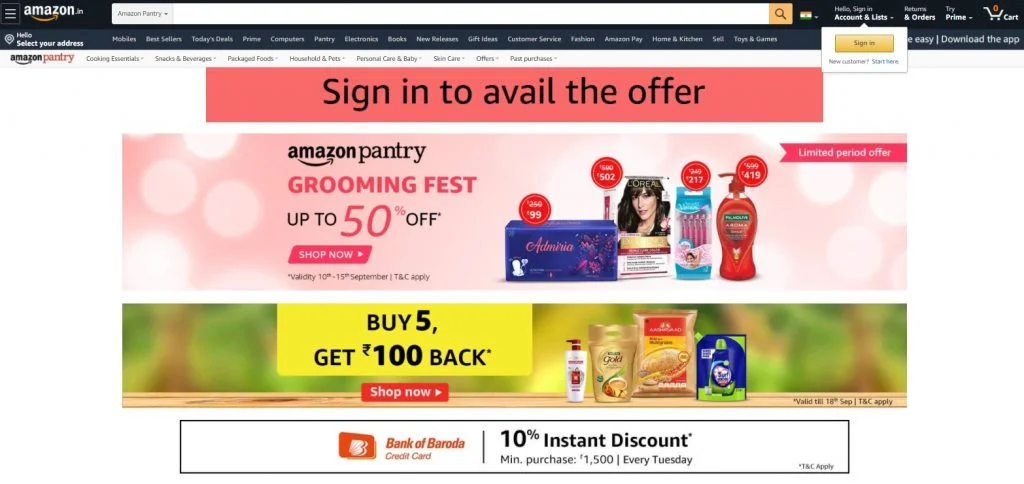 Amazon needs no introduction. The platform extended its reach to grocery products in collaboration with other partners like Reliance Fresh, Big Bazar, and other retailers. Amazon Prime Pantry offers grocery products at attractive prices. With hassle-free payments to checkouts, Amazon definitely comes handy.
Grofers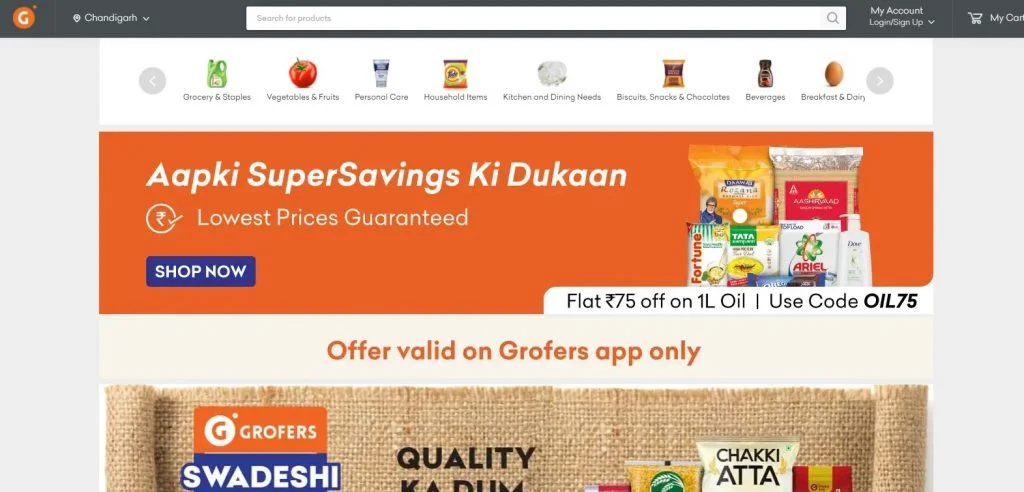 Grofers is an on-demand grocery app that helps you reach different brands at your fingertips. From grocery items to fruits and vegetables, you can purchase lots of products on Grofers. With multiple payment options and easy search options, Grofers is our pick.
Jio Mart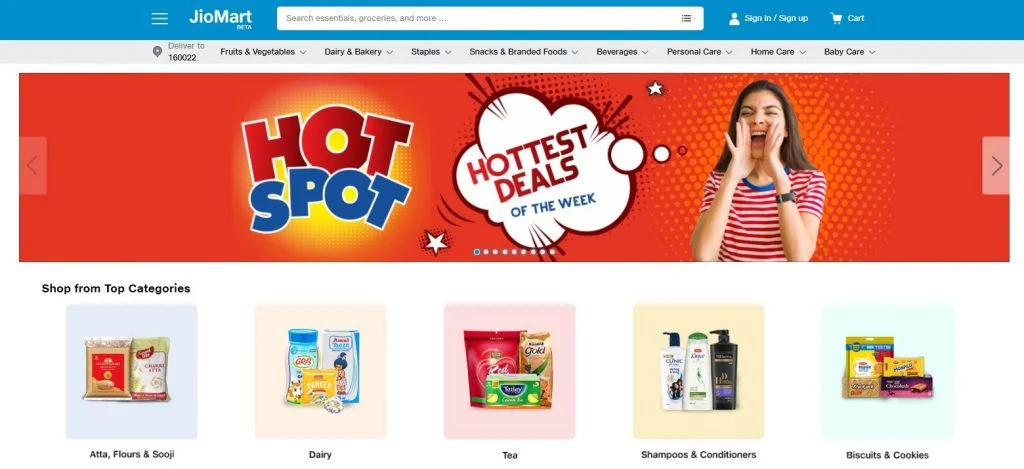 Reliance Jio Mart is one of the popular online grocery stores in India. The app offers an extensive range of products including - fruits, vegetables, snacks, dairy, grocery items, and other household products. Jio Mart guarantees quality product deliveries thus making it more popular among the users.
Flipkart Supermarket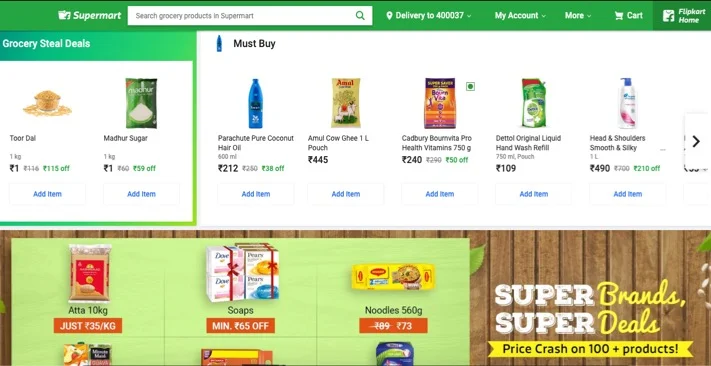 Next on the list is Flipkart Supermarket. With the huge demand for grocery apps among the customers, Flipkart Supermarket came to the rescue. Although not popular as its big rivals, it definitely gets a head-on considering its brand reputation in the market and this list. The most attractive thing about this app is you get delivery for as low as Re.1. Thereby fueling more to grab the attention.
5 Trending Payment Apps in 2020
As the shopping patterns continue to evolve, so are the payment methods. Digital wallets have now become a big thing in our country surpassing Credit Cards and other traditional payment methods. The year 2020 particularly further emphasis on digital payments amid the COVID19 pandemic. So, here is the list of top trending payment apps of 2020 easing down the lives of several people in the country.
Google Pay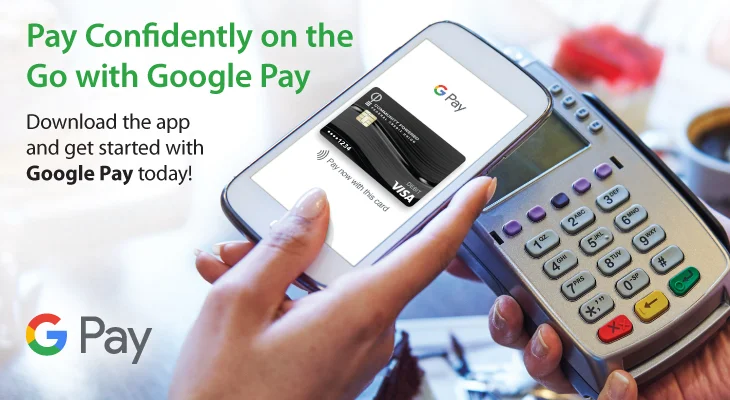 Google Pay is currently trending not only in the online market but also in the traditional market sphere. Using the app, you can send money to your friends, family, and loved ones. The app allows instant money transfer, bill payments, recharge, buy anything online, or at the store. You can also earn rewards, scratch cards, and rewards.
PayTM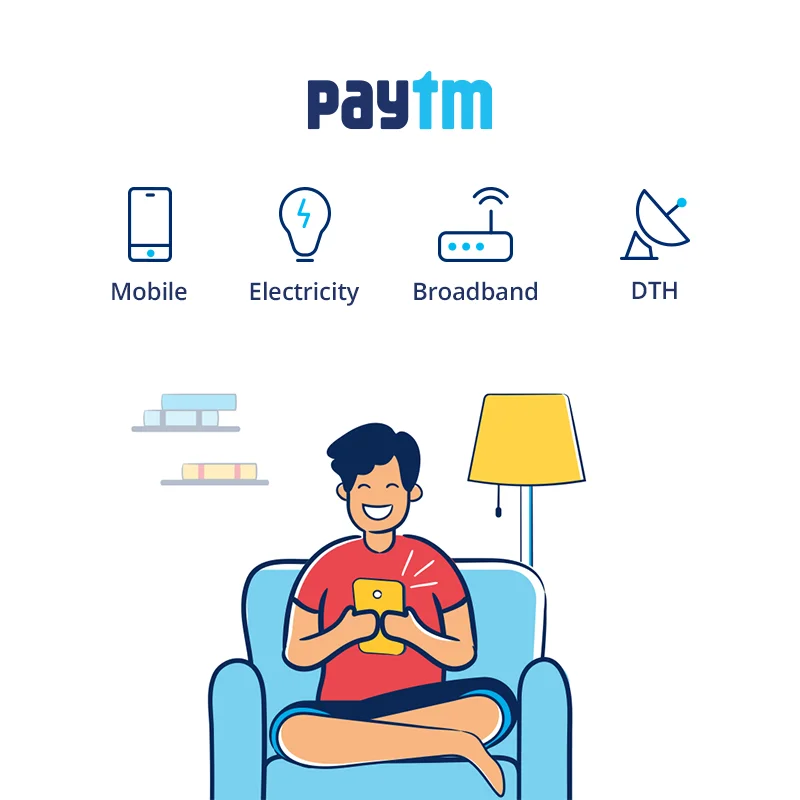 Launched in 2010, PayTM is definitely a popular payment app making 'cashless payments' a big thing in India. Users can make instant bank transfers, pay utility bills, book tickets, travel, and a lot more in minutes. The app also gained popularity with PayTM mall that allows users to shop at discounted prices. Easy payment options and instant transfers are one of the prominent features of PayTM.
Phone Pe

With just a time span of around 6 years, Phone Pe has gained over 100 million downloads. From making online payments to UPI payments, recharges, bills and more Phone Pe assure safe and fast payment options to its users.
Mobikwik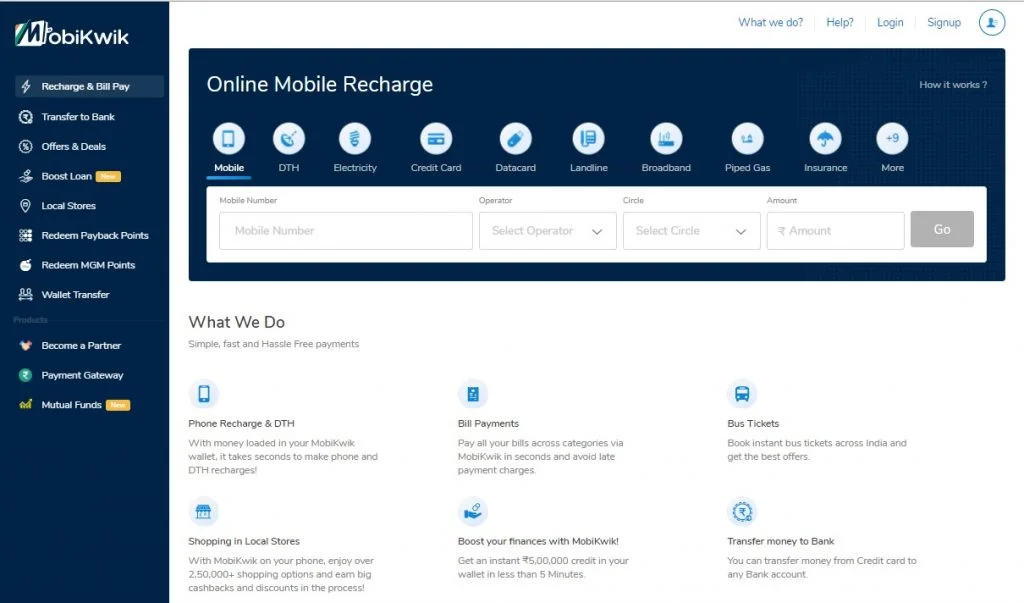 Mobikwik is a popular digital wallet app that allows users to add their debit, credit, and net banking account details. You can easily use this money to make purchases online and at the marketplaces. Expanding its business Mobikwik has now tied up with several offline merchants making it even more popular among the users. One unique feature of this app is you can easily monitor your expenses and maintain your budget.
Amazon Pay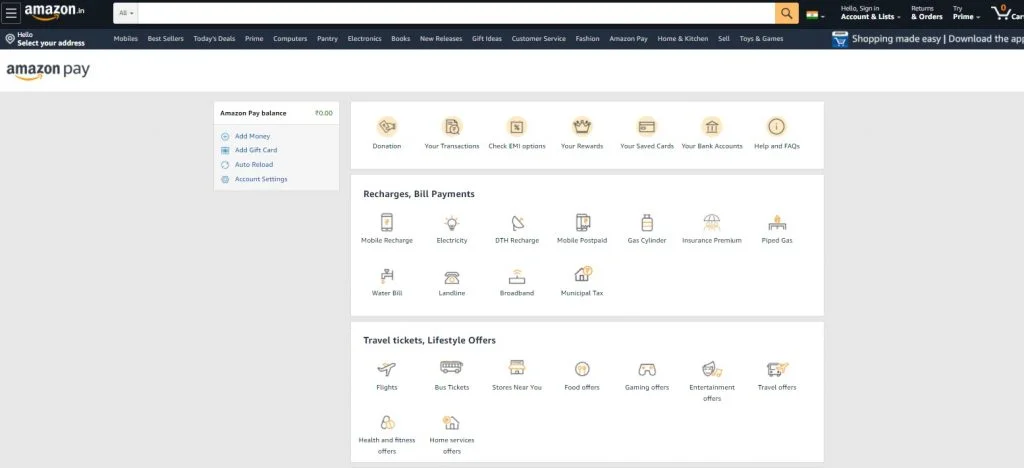 The next one on the list is Amazon Pay which is another popular digital wallet. Amazon pay uses the consumer base of Amazon and gives users the option to pay using their Amazon accounts. The platform also offers no-cost EMI payment options with reasonable monthly installments.
Final Thoughts
Well, these were lists of top mobile apps that are trending right now in India. If you haven't used any of these yet, get your hands on them and put them to the right use. You will love it when you start using them.
Mobile apps have now become the need of the hour. With so many apps trending, investing in mobile apps is definitely a great choice. If you are looking from where to start, we can help you do so. Get in touch to discuss your details.