Introduction
Gone are the days when grocery shopping demanded us to step out of our homes, but not anymore! You can get your groceries to deliver at your doorsteps. The COVID19 times have also contributed to its popularity. The global pandemic has left several businesses in losses while businesses like - grocery, medical, and other essentials remained unaffected. In these times, where people are stuck in lockdown at their homes, online grocery stores have turned out to be a savior.
I strongly feel that investing in online grocery stores is a smart investment. This lockdown time has made several people stay home and shop online. Grocery stores have flourished the most during this time, and investing in such a business will take you a long way ahead.
Why Do You Need To Invest In Online Grocery Stores?


Whether you are a small-scale enterprise or a well-established brand, online grocery stores is a great market to invest in. We often see grocery stores get flooded with customers and it gets difficult for the storekeepers to handle the rush. Not just that, grocery stores require more investments, resources, and other essentials. With online stores, you can easily ditch these things and focus on better things.
Online grocery stores help to streamline the grocery operations all in one place while reducing wastage of resources and money. Apart from them, we all know the COVID19 vaccine is not out yet and we don't know when we will get lucky to have one. So, investing in grocery stores is a great option to consider. The governments are insisting people go digital, so you should too match the pace. Brands like - BigBasket, Amazon Pantry, Grofers, and more have flourished during these times.
5 Benefits Of Online Grocery Stores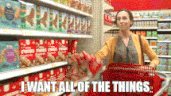 Easy Inventory Management
Products got out of stock? Get smart notifications for the same and never miss to store the same. Not just that, with this feature, you get not only notifications for yourself but also for your customers. They can instantly remove notifications on the product out of stock or restocked instantly.
24/7 Availability
With the regular grocery stores, it might be hard to stay available for your customers 24/7, but the online stores function 24/7. No matter when your customers want to buy products, they can make purchases without any issue. The online presence gets automatically enhanced when you are investing in e-commerce grocery stores.
Tracking Options
When spending money online, customers usually stay suspicious about the deliveries. With the online grocery stores, you can keep the users informed with online tracking options. This helps the users stay informed and updated!
Improve The User Experience
The online world is quite fascinating and the visuals add to the glam. The seamless shopping features further add to enhance the user experience. When you have a seamless layout, then your customers will automatically get back to your site.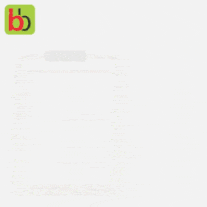 Effective Promotions


When your business is online, doing promotions gets even better. You can use smart visual notifications to update customers with a new product launch and ongoing offers and promotions. Apart from these virtual assistants on the app or site will add to help to handle customer queries. When you have an online store, the major concern is to ensure customer satisfaction. With the help of interactive bots, you can enhance the user experience. Now, while it might seem fascinating to open online grocery sores, there are several things you need to consider while building a grocery store online. People can't interact with the retailers directly but in this time of pandemic virtuals, assistants are a great way to stay connected. Now, let's read out the challenges that you might face.

Challenges Faced By Online Grocery Stores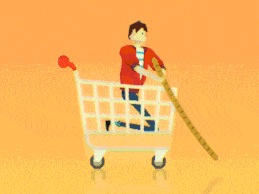 Timely Deliveries
What are the common glitches in buying goods online? Sometimes the wrong product is delivered and sometimes the products are not delivered on time, these situations are common on e-commerce platforms. So, when creating an online e-commerce grocery store, make sure you take care of this thing!
Quality Assurance
One of the biggest concerns in the online market is quality. While online grocery stores are a great investment and profitable business option, gaining profits for the sake of low-quality product deliveries will not give you success in the long run. So, to make a sound business reach in the online world, it is important to make sure you assure quality deliveries.
Price Fluctuations
Well, this one is common in both the retail and online stores. The price fluctuations in the products can directly affect your profits on a significant level. So, it is really important to have sustainable management to oversee future comings and to make the alterations to the current one.
Final Takeaway
Every business has its own journey and the world of the online grocery stores is quite competitive. If you want to take a win over the competition, then you have started early. The COVID19 pandemic has opened many business challenges but with the right approach, one can overcome all the hurdles. Plan things out and hit the road of creating a sensational grocery store.
Also read our latest blog on
Clever Hacks To Fix Crawl Errors In Google Search Console
Frequently Asked Questions
Q - 1 - What is grocery inventory management?
When you invest in a grocery store it is your responsibility to maintain the inventory. By using grocery inventory management you can maintain quality customer service making sure that the products are properly priced and remain in stock.
Q - 2 - How much does it cost to create an online grocery store?
Well, the cost of opening the online grocery store depends on a number of factors. The size, products, pricing, technology, app/website, features, and more, there are many things you need to jot down before creating an online grocery store.
Q - 3- Do I need an app for an online grocery store?
That depends on you. If we talk about the popularity, then definitely yes, you should invest in the grocery store apps. Over recent years the demand for e-commerce apps has increased tremendously. So, investing in an online grocery store app will surely provide you with lucrative results.