Introduction
Handling different social media platforms can be one of the hardest things you can do. It can demand a massive amount of your time and effort to develop the best content you can give your customers. Luckily, there are social media management tools that can help you with your dilemmas.
Social media
has become one of the most influential platforms that can
affect your business' growth
. It is now one of the most significant avenues to make an impact with your target audience, establish your relationship with them, and convert into sales through your sales funnel. Social media can also help you build connections, engage with your clients, and expand your reach. However, managing your various social media channels have become challenging these days. Alongside the growing competition, you must have an effective social media marketing plan laid out to help you stand out to outsmart your competitors. Social media management tools have become the answer to these challenges.
Importance Of Social Media Management Tools
1. Schedule Your Posts Ahead Of Time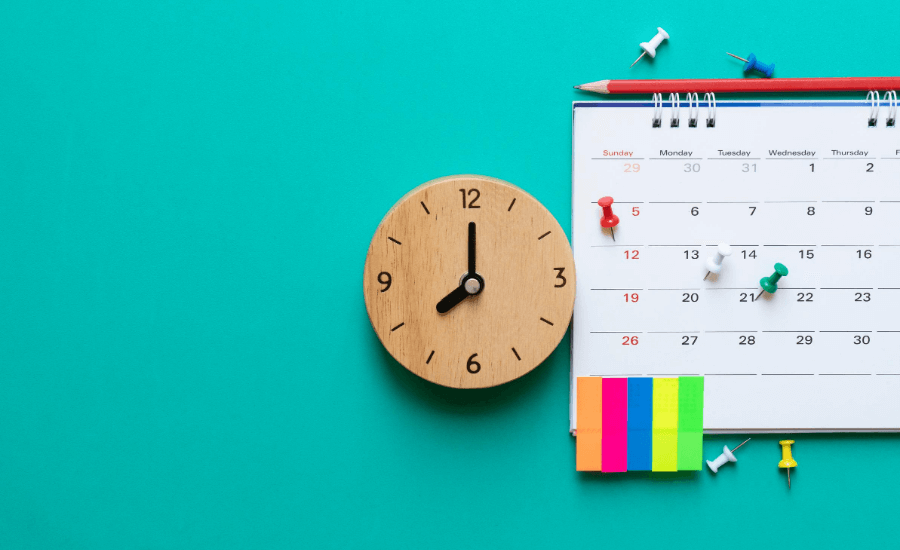 While some social media networks allow you to schedule your post ahead of time, some do not offer this feature. With social media management tools, you can plot all your content to be posted within the week or month. It also gives you a calendar view of all your scheduled posts, which allows you to monitor your strategies. This feature saves your time and effort in doing it manually. You can use your saved time to focus on other things that are essential to your small business.
2. Organize All Your Accounts In One
Handling several social media accounts at once is a hard thing to do. Jumping from one account to another can be challenging and can be a pain. If you want to make a robust social media marketing strategy, you need to make sure that you give ample focus on each social media network you are using. Social media management tools make your life easier by organizing all of your channels into one. In this way, it is easier for you to monitor all your social media strategies. You can also ensure that your content is being posted on time and targeting the right audience. This way, you can save much time from jumping all over your various accounts and lets you focus on other more important matters.
3. Gives You Better Analytics
To gain success in all of your campaigns, you need insights and analytics. If you do not measure your marketing efforts, you are losing the chance to have an effective strategy and combat competition.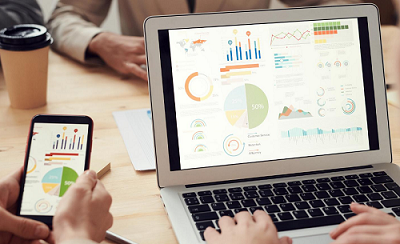 Social media networks can give you a glimpse of basic analytics that includes the number of likes, engagement, and follows. With social media management tools, you can have a more in-depth and broader analysis to help you with your campaigns. That gives you the chance to tweak and adjust your efforts based on what your data are telling you.
Best Social Media Management Tools
With the growth of competition and the growing demand to come up with a robust social media marketing plan that would capture your audience's attention, you need the help of social management tools. Here are some of the best in the market that you can find these days.
1. Hootsuite
A social media management tool that has been widely used worldwide, Hootsuite aims to provide a one-stop platform for all your social media management needs. It can run all of your social media channels simultaneously, making it easier for you to manage your content schedules and postings. This tool is a great help to assure you that your marketing campaigns are launched on time.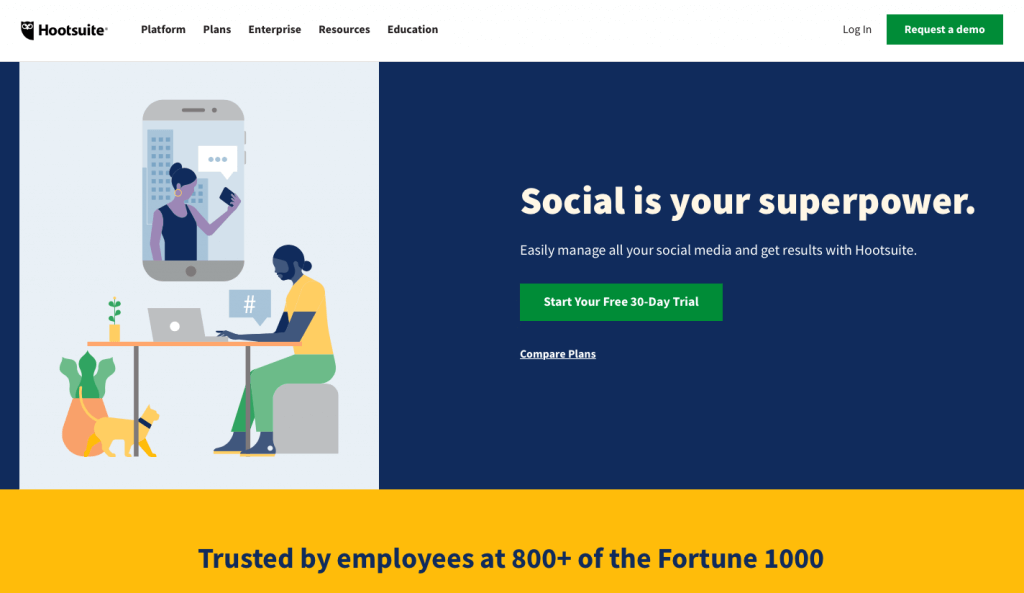 Hootsuite has a monitoring service that is useful in constantly checking replies, mentions, and even direct messages across your social networks. It also allows collaboration within your team and lets you delegate tasks within the group. Hootsuite can also provide you with useful and customized analytics that can help you with your campaign.
2. Sprout Social
Sprout Social is perhaps one of the first forerunners in social media management. This tool is widely favored for its easy-to-use platform that manages and handles the scheduling of all of your social media accounts.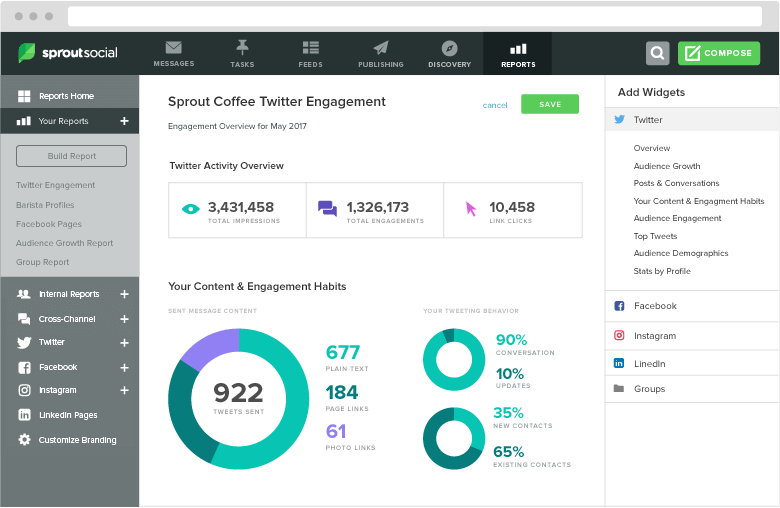 Another top feature of Sprout Social is data analyzation, which makes it a favorite among its users. Analytics is one of the most essential you need to make your social media campaigns successful. Having the right data, you can sort your audience based on their demographics and geographic measure making your campaigns more targeted.
3. HubSpot
HubSpot is not only known as a social media management tool but as a marketing essential that is used by many marketers and business owners. It has built its reputation as one of the innovative marketing technology solutions you can find today.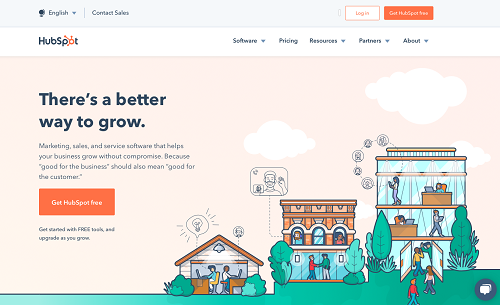 As a social management tool, many favored HubSpot for its ability to link social media networks, making it easy for you to post across several platforms. You can also use this tool to write any content for publication, and with only one click, you can also showcase the message on another platform. That makes it easier for you to create content for you several pages without leaving or switching on your browser windows.
4. Buffer
Buffer is a favorite for those who are just starting with social media marketing. Like other tools, it is easy to use that is friendly for many people. If you are using your mobile devices to manage your accounts most of the time, Buffer can be a great choice. It can still post your contents even you are working on mobile and does not limit your function.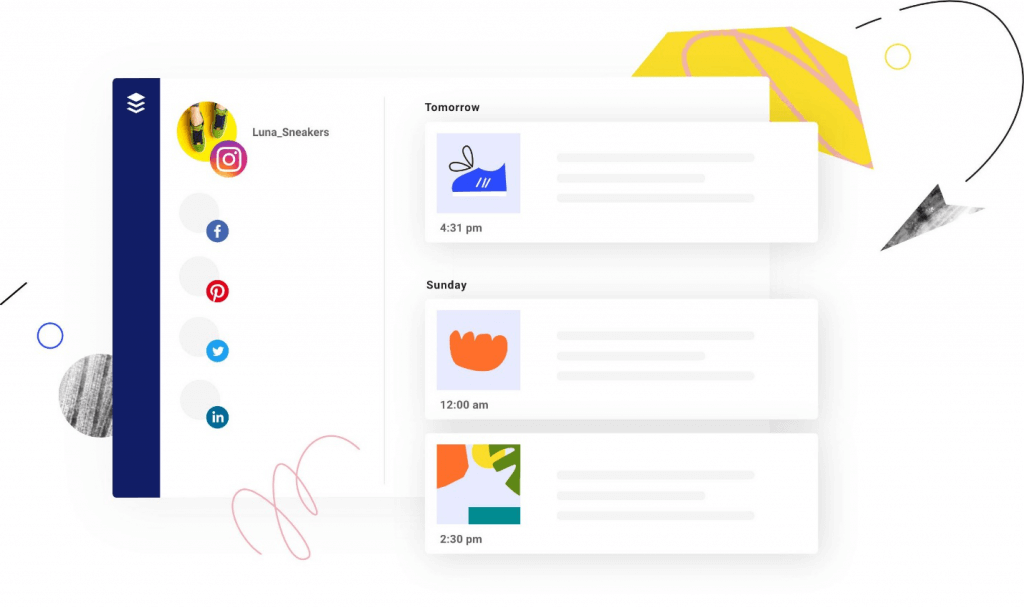 This tool easily connects your social media platforms, making it easier for you to manage your accounts. Using Buffer Extension will give you the analytics feature essential in your social media marketing strategies. What makes Buffer a crowd favorite is its intuitive drag-and-drop capabilities for your publishing and scheduling needs. You can easily create, adjust, and post seamlessly. By toggling whichever social network you want, you can easily schedule a post. You can also group your social media networks based on the specific position you need.
5. Everypost
Everypost is a tool that can make it easy for you to upload content in any of your social media accounts. Like other social media tools, it can gather all of your accounts to be managed on one page. That makes it easier for you to monitor and upload content for your strategies. This tool can also give you an option to focus on which of the channels you use. It even has pre-installed support that can extract videos from YouTube or images from Flickr that can help you with your content. It is friendly for beginners as it is relatively easy to use. It can also let you customize your content, depending on which social network you want to post.
Final Thoughts
Social media will remain one of the best help to grow your business, and it can work for your advantage if done correctly. However, the growing demand for managing several accounts at once can give every business owner or marketing several challenges. Social media management tools can become your aid in making sure that your business will grow with the help of social media. Depending on your goals and needs, find the best social media management tool that you can rely on to bring out the maximum potential for your small business.
Frequently Asked Questions
Q - 1 - Should I get a social media management tool even if I am just a small business?
There is a misconception that only those large and established companies should rely on social media management tools. However, it can be a huge help for small businesses to have any of these tools on hand. If your budget does not permit you to hire an extra employee who will act as your social media manager and do all the works, social media management tools can help you have a seamless job with your channels.
Q - 2 - I am new to social media marketing. Which tool should I get?
If you are an entry-level in social media management, Hootsuite and Sprout Social can become your best friends. These two are easy to use and allow you to monitor and post your content across several social media accounts in one place.
Q - 3 - My business is on a budget, can I still afford a social media management tool?
Social media managing tools like HubSpot, Buffer, and Everypost have an affordable package that you can utilize even if you are working on a budget. Depending on your needs and your plans on your social media management, you can find a relatively cheap yet useful tool that can help your business.
AUTHOR BIO
Maricar Morga worked as a marketing professional for almost a decade. She became part of the biggest real estate company/mall operator in the Philippines and handled concerts, events and community service-related activities. One of her activities became a nominee in the ICSC Asia-Pacific Shopping Center Awards 2018. Leaving her corporate job for good to pursue her dreams, she has now ventured in the path of content writing and currently writes for Softvire.