2019 promises to bring new initiatives and modern innovations in the field of web development. With the constant change in the field of web development, more people are now realizing the importance to stay updated on these ever-changing trends.
Your website is the soul of your business and it has to be well-versed with the online trends. A responsive website increases the chances of conversion and engages more audiences. The digital revolution continues to amaze us with new technologies and programs every year, and this year is no different.
Want to know details about which are the latest web development trends 2019? We have brief down the list of a few web development trends that are worth your attention this year. Let's readout the details!
Web Development Trends 2019
Intelligent Chatbots All The Way
Also known as an intelligent agent, chatbots need no introduction. They help customers with intelligent answering abilities and are backed by instinctive sources. The chatbots are usually supported by artificial intelligence and help to clear the doubts and questions by providing seamless customer support. The chatbots help the customers in guiding about the services and provide them with efficient solutions. Believe me, having chatbots on your website will definitely help in conversions and make your brand more popular.
Mobile-Friendly Designs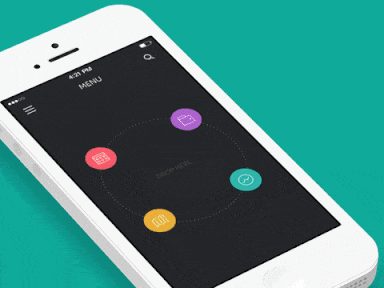 The modern digital age is ruled by smartphones. It is really important for developers to have relevant knowledge of designing websites for handheld devices. With mobile-friendly designs, the users get easy navigation in their systems and enjoy fantastic features. The mobile-friendliness is something you shouldn't miss this year.
User-interface and the hardware are different in mobile phones and desktops. The developers need to understand the difference and frame designs that engage better audiences. More and more companies are adopting the strategy to increase the website marketability and boost digital traffic.
Progressive Web Apps
Progressive Web Apps still ruling the charts of the hottest web development trends 2019. These web applications load like regular web pages and offer a high level of functionality. Regardless of the network state, they can load instantly, which makes them super impressive. These are built with progressive enhancement where the core webpage comes first.
No matter which browser the user is using, it works seamlessly on all platforms. This is because of enhancement as a core tenet. Also, they offer responsiveness which is a must to reach out to the maximum people. Push notifications can boost engagement and enhance navigation for the user. By using progressive web apps, users get independent, instant, and reliable experience without cache issues. These are safe to use as they are served via HTTP to avert data tempering and content snooping. So, no security issues! Above all, these apps are installable, user-friendly, and hassle-free which further enhances the existing web technologies. Also, these can be re-engaged and shared via URL with push notifications.
Blockchain
The Blockchain technology has been relevant for long and is still ruling the web development trends. Although some users have trust issues with blockchain due to the unstable cryptocurrency exchange rates, and but it has numerous benefits as well. Blockchain originated from the desktop realm but is quickly expanding to web technologies. Today, the blockchain wallets have been shifted from the native apps to web apps. They offer improved ease of use and are perfect for storing small cryptocurrency amounts. As we all know, the popularity of web wallets continue to rise, you should consider this sphere of apps.

What more? Decentralized apps are another implementation of the blockchain. The unique feature of these apps is it allows the server-database logic to store in the blockchain. As a result, there is no authority controlling the applications. These apps which were initially built natively are now moving to the web.
Motion UI
Some trends never really go, Motion UI is still trending this year. The major reason for its popularity is amazing animation, dynamic graphics, and the real impacts on the usability. It allows the developers to showcase their ability to communicate with the viewer using a variety of techniques and tools.
Motion UI is a sustainable library that allows the seamless transition on the user interface. Not just that, it is one of the most rapidly growing libraries as it enables the developers to animate the content easily without having a solid foundation of jQuery library or JavaScript. Doesn't that sound wonderful?
Cybersecurity
Every day we see cases of cyber threats, data breaches, data theft, and data hacking, and these are a terrible menace that lurks on the darkest shadows of technological advancements. And, trust me, this web development trend 2019 is no different. Cybersecurity is not disappearing any soon and we need to consider the fact.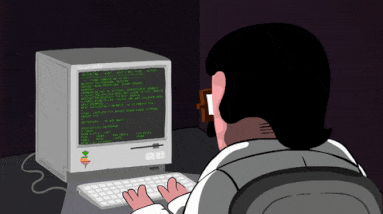 Cybersecurity basically is the protection of systems against service disruption, thefts, misdirection as well as software, hardware, and electronic damages. The IT security experts envisage that the cybercriminals won't stop looking for victims and the vulnerabilities. Keeping that in mind, the companies need to strengthen their security systems to protect the servers, private info, and databases. The need for tenacious solutions is necessary to batter the cyber challenges of the contemporary world.
The more the data processed by the web app processes, the more attractive it looks for cybercriminals. The main aim of cybercriminals is to steal the user's data and spoil their services. Cybercrimes can cause harm to your business reputation and affect your business growth.
If you are really looking forward to keeping your data safe, then you can follow these tips listed below.
Don't neglect security testing
One simply cannot ignore this step. Security testing is usually done during the development stage and helps to prevent data leakage. The change in your web apps should be explicitly tested before the final use.
Use website monitoring tools
Web monitoring tools can do wonders! The algorithm can not only monitor the requests but also quantify and detect suspicious activities. You will get a timely notification that enables the team to protect and react to the web app.
Select third-party services
As we all know, SaaS software is becoming more popular as it allows app development quickly and more efficiently. All you need to ensure is the service provider you choose is trustworthy.
Encrypt sensitive data
You can need to make sure your web apps encrypt to sensitive data. Even if cyber criminals steal information, they won't get anything. This ensures enhanced safety to your web page and apps.
Static website generators


You must be familiar with the term static web generators. If not, then you should be aware of the details as this trend is surely going to be reflected on most of the websites in 2019. Let's dig in some details!
The static website generators allow you to develop a website with the plain texts which are usually stored in the files. In most cases, these websites are built using the generators which gives you a better advantage of safety, loading speed, and easy traffic handling. The websites built through these generators are user-friendly which is important for the audience engagement.
The developers have now started believing that the static website generators will be a breakthrough when it comes to web development. This trend is definitely not a miss!
Internet of Things
A powerful technology enhancing businesses today, over the years the technology has created some outstanding developments that have further increased user engagement.
You can find lots of devices that are equipped with screens. The web apps are optimized for refrigerators, smartwatches, smart speakers, and more and can easily gain popularity. People rely on fast and quick interactions, and IoT has made that possible.
The businesses need to understand that mobile-friendliness is not an option anymore, its a must. In 2019, we look forward to the adaption of web applications for tiny screens.
Evolution in Web Designing

What else you gonna see this year is the web designing field continues to grow. 2019 is going to experience new changes in the field of web designing and more. Let's have a look at some of the prominent features which the users are likely to witness this year:
* The bolder and prominent typography is becoming popular when it comes to web designing.

* Now, more people tend to engage in the content which seems to be convincing and provides you with relevant information. You will witness illustrations and videos that give a better insight to the users and are more likely to become popular.
* Interfaces based on movement will get more popular.
The web development industry is growing at a great pace, and it is our job to stay updated with the latest trends, frameworks, and tools to satisfy the expectations of the users.
No matter what project you will be working in 2019, you need to be well-versed with these current web development trends 2019. Incorporate them into your business strategy and keep your business game on top.
Share your thoughts in the comments below.