Introduction
WordPress is an open-source framework that helps in building websites. If you are a WordPress website owner, then you must be aware of the potential threats. However, there are a few ways that can actually save you from these unwanted threats.
In this infographic, we have highlighted the common security issues and ways to secure your WordPress site. Let's check the details.

How To Make Your WordPress Site Secure
WordPress is one of the largest and most popular CMS and Blogging sites. There are around 455,000,000 WordPress websites, thus making it popular among the hackers too. Every year millions of websites are getting hacked due to exploitable vulnerabilities. This is an alarming concern!!
Important Facts On WordPress
Around 30,000 websites are hacked every day.

More than 80% of websites hacked are not updated.

Over 4.5 million blog posts are published every day.

WordPress is available in over 100 languages.
Common WordPress Security Issues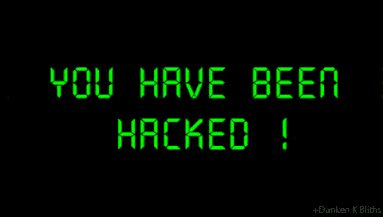 Bruce Force Attack:

Also known as the trial and error method that is commonly used by hackers to get your usernames and passwords to get to your website.

Malware Scans:

Malware or malicious codes are used to gain unauthorized access to your website and gather sensitive data.

File Changes:

The file exploit occurs when vulnerable code is used to load the remote files, thus allowing hackers to access your site.

Cross-Site Scripting:

Another common security issue Cross-site scripting is usually found on WordPress plugins.
5 Steps To Enhance WordPress Website Security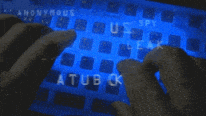 Use Strong Passwords
One simplest way to enhance WordPress security is to use a strong password. Avoid using weak passwords like - 12345, 123456, welcome, qwerty, admin, and password.
Opt for Two-Step Authentication
WordPress provides a two-step authentication feature to provide an extra layer of protection to your website. So, make good use of it.
Run Malware Scans
Servers usually get affected by malicious software. Running Malware scans on the website ensures that you will keep you updated with the suspicious files, thus enhancing the security.
Update WordPress Software
Avoid ignoring the software updates and protect your website. Doing this simple step can enhance WordPress security.
Backup Is The Key
Backup is really important as it ensures you have the backup to your site. In case of any vulnerability, you can store back to how it was.
Harden Your Website Security and Enjoy A Seamless Web Experience.
Frequently Asked Questions

Q - 1 - How often should I backup my site?
Well, there is no limit to the times you can backup your site. However, it is suggested that you can backup your site weekly and ensure you monitor the website regularly. Alternatively, you can also opt for monthly backups.
Q - 2 - What are the most common vulnerabilities?
More than 90% of times when WordPress websites get hacked the vulnerability in themes, plugins, or outdated versions of WordPress. So, to protect your site, it is important to keep the themes, plugins, and core updated.
Q - 3 - How to assure the WordPress theme and plugins are secured?
You can easily check the WordPress security and themes by using free tools like - WP Checkup. Always make sure you choose the trusted and genuine updates on your websites.
Q - 4 - How do I know my WordPress website is hacked?
Well, it is really difficult to determine whether the website is hacked or not until it's too late. Wondering, how to find it? See, if there are any strange links or funny characters on the website. Also, check if the traffic has dropped instantly or the search results aren't showing the web pages. Monitor and keep a regular check on these to protect your site any possible threats.