The world of digital marketing keeps on evolving from time to time. With the advancement of technology and the ever-changing trends, it is important for marketers to stay updated with marketing trends. The digital marketing industry is growing competitive than ever and marketers are required to come up with the most creative and idol digital marketing strategies!
You know it's your loss if you are not cooping up with the latest tools and technology, you will definitely lose grip on the market. Especially for a startup, it is necessary to gain a competitive advantage over other existing organizations. So, today, we will guide you with the proven digital marketing tips that can help you get an edge over your competitors.
Public Presence Is Vital
Having a good public presence is important, especially when you are a startup. For this, you need to begin by knowing your target audience. Check for public forums and groups to know the core interest of your targeted audience. Keep an eye on the queries and questions they ask and are concerned about as you might find some valuable information there. There are various public forums and groups available publically and cost you nothing to check those out but you can certainly find something interesting there. Having relevant information will help you smartly attract more traffic to your website.
It is really important for businesses to have a credible image in the market, so make your right move every time. Plan your marketing strategy and direct more traffic to your website and help your business grow.
Pay-Per-Click Ads Can Up Your Marketing Game
Give your business more exposure to PPC or Pay Per Click. All you need to do is to pay for the branding and display it on various search engines or social media platforms as well. By paying for the Ads, you are displaying your website to the people more often as they type their target keyword in the search bar. Isn't that wonderful?
The common problem is competing for high traffic keywords can be extremely expensive for you. However, you can always invest in a social media marketing campaign which is a lot more affordable than other paid marketing campaigns.
Email Marketing Is Not Going Anywhere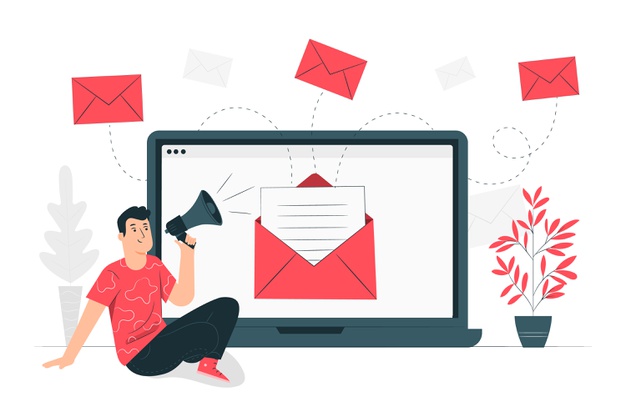 Email Marketing is one of the oldest and effective marketing strategies that can keep your audiences informed and engaged. You can attract your customers with some exciting offers/discounts or attractive information and encourage them to subscribe to your email newsletter. For effective email marketing, create a list of subscribers and then work on creating personalized emails with relevant content.

Just make sure you keep a check on your audiences and see what are they up to. Make short and crisp emails and make good use of images and gifs. To see a noticeable increase in your sales, invest in an efficient email marketing campaign. It is one of the best digital marketing strategies.
Videos Attracting More Users
Most of us spend hours watching videos, don't we? Videos are an excellent medium to attract users and keep them engaged. They are becoming a sensation in the digital marketing world. People are not going to check every post you post on social media posts, so it's better if you just post a short and creative video with valuable information.
While creating your video, do consider the importance of the target keywords. Nowadays you get post insights on all leading social media platforms where you can see how your post is performing on the internet.
Social Media Marketing Is A Win-Win Game
Do you know social media reach is wider than you can imagine? In just a matter of a few seconds, your post can go viral all over the internet and you can get a huge following. To have an effective social media marketing strategy, you need to establish an active profile on several social media platforms including Twitter, Facebook, Instagram, Snapchat, LinkedIn, Tumblr, Pinterest, and so on. Make consistent posts and keep your targeted audience engaged with you.
Make your content shareable and make sure there is a perfect blend of business and informative posts. Always posting promotional stuff is a big no-no! Make sure the posts are also informative and tempting enough to increase your followers on social media. A social media post should be such that it redirects the user to your website and further increases your website traffic.
SEO Is The Key
Search Engine Optimization is the essence of digital marketing. While you are working hard for the success of your online marketing campaign, it is important for you to incorporate a proper SEO strategy. It is all about analyzing the keywords for proper keyword research and using relevant keywords to create valuable content. To attain a presence on the search engine, it is important that you do proper optimization. Make sure your marketing team use these keywords smartly and update the content regularly according to the keywords.
Note: Don't focus on keyword stuffing as it doesn't give fruitful results.
Smart Content Is The King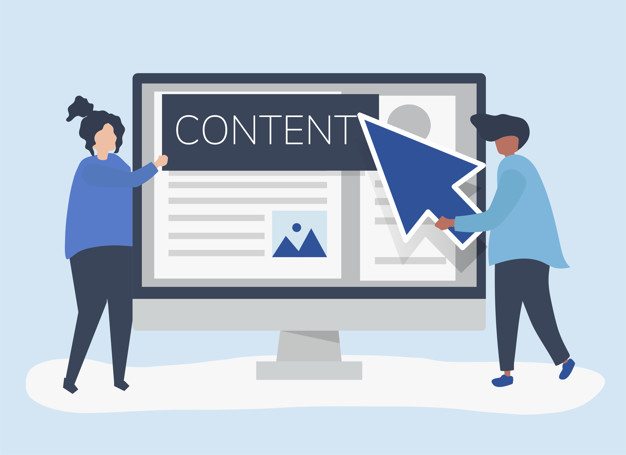 The world of digital marketing is nothing without good content. No user likes stale content ao you have to be dynamic when it comes to the content available on your website. Adding fresh content is a crucial element for the successful establishment of your status in the market. Create new content and update the content on your website in a consistent manner by adding creative and relevant blogs and other informative content like infographics, images, and videos to deliver your message to your target audience. Make use of all the available tools to enhance your online presence and increase inbound traffic with effective digital marketing strategies.
Big Data Is Acing
Big Data can be the most effective tool to gain a full understanding of your potential customers and target market. Startups can get Big Data analysis to gather information regarding the purchase pattern of their customers. There are various channels available that can help marketers to come up with relevant strategies. It can help improve the performance of their online marketing campaign.
Big Data can be expensive but outsourcing can be the most effective solution for financial issues. It is not the core operation of any digital marketing agency whether it's a startup or a well-established one. Hence, you can choose to Outsource Big Data services and seek advanced services while focusing on their core competencies only.
Artificial Intelligence Is Getting Smarter
Chatbots are boosting digital sales for a while now. They not only provide a unique solution but are also very successful in keeping the customers engaged. The AI-powered chatbots target the customers and significantly improves brand loyalty. Hence, chatbots can be another perfect solution for boosting your sales. Robots and Artificial Intelligence seem to their jobs in the most efficient manner and are offering higher customer engagement.
Have some thoughts to share on the topic? Feel free to drop your ideas on the digital marketing trends in the comments section below.