Introduction
There is no surprise to the fact of how COVID19 has ruined the business world functions. It has forced businesses to shift to making new business plans overnight. With business trade fairs and conferences being canceled everywhere, people are now relying on the virtual resorts. So, what's new in the room? Webinars. While they are not a new term for marketers, it has definitely gained popularity in these tough times. Yes, webinars are efficiently taking over the physical meetings and replacing them with interactive web sessions. Webinars allow you to host events, meetings, conferences, and even educational sessions. So, no matter where in the world you are, you can easily get together with this medium.
Now, the question is how to make your webinar a successful interactive session? We all know how webinars have become important to B2B marketers, so it is really important to plan them in the right manner. Let's read the details.
How To Create Webinars Successfully?
Here is the list of things you need to do to create a successful webinar.
Select the Team


Let's begin with the basics! Usually, there are three prime members in the webinar. These three members - Organizer, Presenter, and Assistant are mainly responsible for the success of the webinar, so make sure you choose them wisely. They are responsible to organize and look after the functioning of the webinar to make it a success. Be careful while you search for them.
Make A Webinar Format
Webinars can be conducted in several formats. It is important to choose a format that can help in engaging with the audiences and efficiently delivering your message. For example - there are webinars in an Interview Format where the speaker acts as an interviewer and asks questions related to the subject matter. This type of format is really engaging and encourages a two-way conversation. Another one is the Single Speaker, where the speaker solely communicates with the attendees and makes the session an engaging one.
Then, there is Panel Discussion which allows a number of speakers to speak on a predetermined topic. This one is quite interesting if you want to get different overviews on the topic. Lastly the most popular is the QA format which is quite similar to the Interview format, but here the questions come directly from the audiences. It is best to take the questions beforehand, so the session can focus on solving more queries.
Plan The Visuals And Equipment Right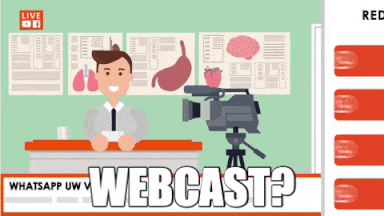 If you want to make your webinar a success, then it is vital to keep the visuals in check. It is better to give your audiences an ultimate face-to-face experience. Also, you can simultaneously show the slides that help the end-user more interested in the topic. To keep the visuals in place, it is important to check with the lights, sound, and camera. It will help in enhancing the web user experience and have a better impact on the audiences. Don't forget to test the equipment first before getting live.
Topic Of Interest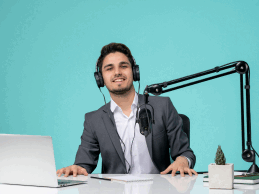 How to lure your audiences to attend the webinar? Well, the topic must be interesting, otherwise, they might skip the idea of attending it. You have to create their interest and then lure them to join the webinar. For instance, if you want to speak about marketing, you can choose technologies in digital marketing, marketing trends ruling today, or popular techniques to increase traffic.
Bonus Tip:

The Title of the webinar must be attention-grabbing. It can surely change the game.
Pick The Right Time And Date

It's tricky to decide what is the right time or day to conduct a webinar. Well, this certainly depends on your target audiences and time zones. According to Google reports, it has been seen that Tuesdays and Wednesdays have been really popular for hosting webinars.
Promote Your Webinar
You definitely need an audience to promote the webinar. Otherwise, what's the point of all this, isn't it? What you can do is create a landing page that highlights the webinar topic, speaker's name, date, and time. Also, don't forget to add call-to-actions to get better conversions. To promote your webinar, you can make efficient use of emails, social media platforms, or also promote it on your website like display ads.
Follow-Ups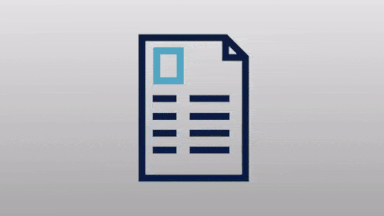 Oh yes! Follow-ups are really really important. Once you are successfully done with the webinar, it is a great gesture to thank them for attending the webinar and ask them about their feedback in return. Not just that, there are times when the attendees don't show up for the webinar, try to figure out what's the loophole in your planning and strategy. Trust me, follow-ups will surely take you a long way!
Concluding Note!
Webinars are a great way to interact with your audiences and deliver your message efficiently. Remember, great webinars happen when they are planned, organized, and executed well. So, follow these tips and make your webinar a big success.