We all know how SEO works and how it affects our brands. Over the past few years, there has been a lot of changes in search engine algorithms. Google keeps on coming with updates and enhances the search results. Voice search is the biggest trend to year and is immensely affecting the SEO game. More than 60 % of users in the USA use voice search to ask their queries. So, focussing on technology is a must for businesses these days.
But, hey! What exactly is voice search technology and how is it beneficial?
Voice search simply means the searches you perform using your voice. For example - people commonly use Siri, Alexa, and Google Assistant to make searches. For instance, you search for the best Chinese restaurant near you. What do you get? Well, you will get a list of top restaurants in the nearby areas with details. See, how easy it is, isn't it? No need of tying, you get instant results in a go. Surely an innovative technology!
Voice search does impact on the SEO strategy. The main focus of SEO is to rank the websites and provide users with the best information. Thanks to voice searches, users can get more optimized and quick responses. Not just that, it also enhances the user experience by providing them with instant results without any hassles.
How to optimize voice search for your business?
Considering the increasing trend of voice search, optimizing the voice search to your website will help you gain more traffic. Below, we will guide you with a few effective ways that can help in optimizing your website with voice search. Let's read the details!
Identify The Purpose
The first and foremost thing is to understand your audience. To begin with, you need to find what category of people are using the voice search feature. Do you know that according to a few researchers, both adults and teens rely on voice searches to get directions or check the movie times? So, it is right to say that a huge community of people is using voice technology to seek information on a daily basis.
One of the most important business strategies should be to list your business on Google My Business. Yes, you read it right! If you want your business to show up on local search results, then it is vital to get yourself listed. This works best in the location-based voice searches as it will help in popping your business out first.
Make More Use Of Question Phrases
While framing content for voice search, you must use terms that the user is most likely to utter. Voice search usually makes use of long-tail keywords. So, make sure you focus on them. Question phrases are the most common voice searches using phrases like - what, how, who, where, and when questions.
You can also frame question and answer format on the pages targeted for voice searches. For your knowledge, Google prefers the pages which answer the questions and features them on top pages. Answering a question or addressing the need of a question is an excellent way to generate traffic for both voice search and web-based queries. For this, you can also create feature snippet or quick answer boxes, and optimize the content accordingly. By having the content that is responding in the right way will surely boost the traffic automatically.
User and Mobile-Friendliness
User-friendliness is one of the top priorities of businesses, and with the dominating searches of mobile users, having a mobile-friendly design is really important. The mobile users want a site that is easy to navigate and accessible on mobile. No user will like a site if it doesn't have easy navigation and load time. If you want to bounce your rankings and make the users last longer on the website, then ensure you do the needful.
Optimize The Local SEO
Local SEO is a rapidly growing number of businesses. Coming to voice searches, more people search for local businesses and establishments. Optimizing your business for voice searches will make you stand out among the competitors. Before you start targeting your audiences on a large global scale, it is better to start off with the local channels. With the question-based queries and geotagging, make sure you update with Google My Business.
Why Voice Search Will Dominate The SEO In The Coming Years?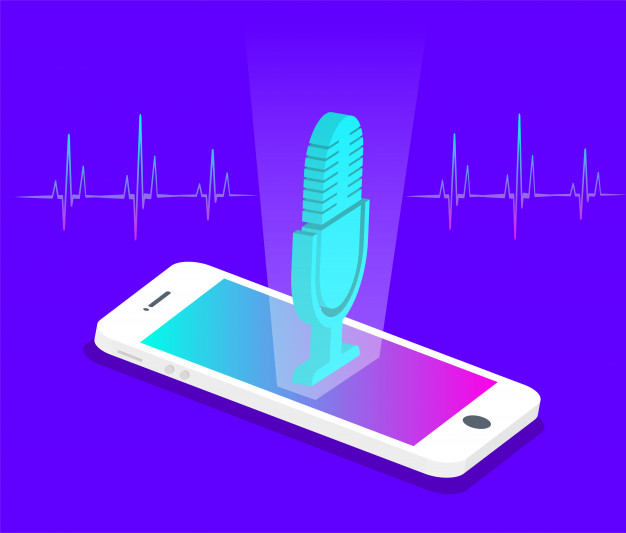 The voice search is increasing its graph by becoming dominant in SEO. The following predictions will make this scenario more clear. Let's read the details!
Content Needs To Cater To Customer Needs
Speaking of the content in this era of voice search, it needs to be optimized for the customers. The days are gone when keyword-stuffed content was prevalent, now it is important to focus on customers. Oh yes, keywords are important but you need to keep in mind your audiences. You need to analyze their search patterns and how they respond to online searches.
When the customer engages with the content you are sharing, it automatically increases your brand value. Answering FAQ's is the best way to gain user attention. Also, make sure you use plain language in your content which is easily understood by the user.
Semantic Search Will Become Important
We all know, Google relies on various factors such as - keywords, patterns of search, or previous searches to deliver search-based results. By analyzing this information Google understands the user behavior and provides user-specific content.
Semantic search is basically a new way of saying that Google is getting a better understanding of what people are searching for. Before the invention of semantic search, the searches were made on keywords. But, now people have become more conversational with the searches, they use platforms like - voice searches to get instant information. The audience is becoming smart and so should you!
Massive Access
One of the biggest reasons why voice search is getting more popular is the massive reach. With the help of voice technology, even a blind person can easily access the information in just one voice command. Isn't it a big revolution in technology? It certainly is! By making your website voice-search friendly, you are sure to get better access to technology and people. All in all, you are likely to get wider access to audiences. 
Enhanced Productivity
We all know speaking is any day faster than typing. Instead of using the keyboard to search for the answers, you can switch to the speech. This will not only save time but also increase your business productivity. It is definitely going to be a big hit for businesses and in the long run, these changes will play a significant role in your business success.
Final Thoughts
Voice search is an innovative addition to the SEO field. No doubt, old SEO techniques have their own set of results. You cannot skip that part while creating the website. But when it comes to SEO, more is less. So, integrating voice search techniques for SEO optimization will surely enhance business growth without even killing the functionality of old SEO.
If you want to stand out among the competitors, then you must focus on the voice searches for your business. Don't know how to curate voice search technology for the SEO processes? We can help! Drop us a message and we will get back to you with the best solutions.