Introduction
Do you that there are around 20 billion connected devices that add to the revenue? Yes, that's true! A decade back, we were unaware of the concept of IoT, but things are quite different now. The connected world of today has changed the pace of our lives to a great extent.
In this infographic blog, we will read all about the Internet of Things (IoT) and how it is affecting our surroundings.

How Businesses Are Turning A New Wave Of Technology!
What is the Internet Of Things?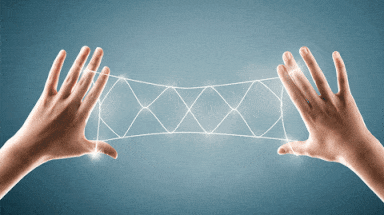 IoT enables us to wirelessly connect 'things' with the Internet. Technology has changed the way we work, travel, live, and do business. IoT is the system of interconnected devices that have the ability to collect and transfer data without any human-to-machine interaction.
86% of healthcare organizations have already adopted IoT based systems.
Industrial IoT devices will alone add to more than $14.1 trillion to the global economy by 2030.
ATMs are considered among some of the first IoT devices that went online in 1974.
The Smart Home market is expected to reach $53.45 Billion by 2022.
5 Key Requirement of IoT Success
Edge Computing
Data is gathered by the sensors and is then analyzed in real-time. Doing this allows rapid response in times of a sudden change.
Data Ingestion
Processing is done to collect the data from multiple devices and transform it use by cloud-based analytic platforms.
Device Management
It is important to ensure that IoT devices communicate efficiently, provisioned securely, and updated from time-to-time to maintain a seamless connection.
Advanced analytics
With the help of IoT data, you get a clear insight into creating new revenue models and new products.
Enterprise integration with business systems
After receiving the insights, the data needs to be delivered to the enterprise systems and receive reference metadata to interpret device data.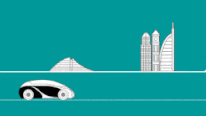 IoT technology is not just limited to our phones and home devices but also in several business industries.
Healthcare - There is now electronic recordkeeping, portable health monitoring, and pharmaceutical safeguards.
Retail - With IoT technology, you can now do smartphone shopping, inventory tracking, anonymous analytics of consumer behavior.
Business/Manufacturing - Neary 40% of businesses are using IoT for robotic machinery and real-time analytics of supply chains.
Security - Facial recognition, biometric, and remote sensors are some of the best examples of the technology.

Smart Home Devices To Gain More Popularity
It is hard to resist the charm of Smart home devices. The popularity of home automation and home security will rise in 2020.
Healthcare Sector To Increase IoT Adoption
The application of IoT in healthcare is expected to reach $72,000 million by 2021. Intelligent health monitoring devices, sensors, medical equipment, and mobile applications will surge.
Smart Cities Will Take The Centerstage
The integration of IoT in cities will help to decrease traffic congestion, unlock sustainable development, and enhance security.
Personalized Retail Experience
With the help of smart beacon techniques and sensors will help to provide a more personalized experience to the users.
What's Coming In The Future?
IoT technology has no stopping in the near future.
The technology has never failed to impress. With IoT the future of businesses is bright and it will get better for the good. New technologies will emerge making IoT more efficient and intuitive.
"As the Internet of things advances, the very notion of a clear dividing line between reality and virtual reality becomes blurred, sometimes in creative ways." – Geoff Mulgan
Frequently Asked Questions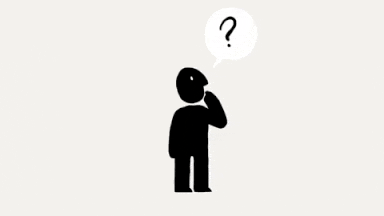 Q - 1 - What is the role of AI in IoT?
AI is used to interpret the data to receive by the IoT source. This helps the device understand better and provide users with enhanced user experience.
Q - 2 - What are the major components of IoT?

Cloud, sensors, networks, and things are the major components of IoT. In simple words, the sensors are attached to the thing (object of interest or machine). The sensors further help to collect and monitor the data. The data is then over to the network and give responses.
Q - 3 - Why do we need IoT?
IoT is useful in many ways. From reducing the manufacturing defects to monitoring health, saving power use, and more there is a lot that IoT can do.
Q - 4 - Top examples of IoT?
Phillips Hue for lighting control, Fitbit wearable, Voice assistants like Google Chromecast to make your TV smart, Amazon Echo, Samsung Home Monitoring Kit for house automation, Nest Learning Thermostat, and more.