Client: I would like to promote my site/app?
Softuvo: Yes, we can do Social Media SEO for you!
Client: Wait, what's that?
Softuvo: We'll guide you all about that!
SEO is now a part and parcel of every business! And, if your business is missing on social media, then you are actually losing a great superpower. Yes, Social Media SEO is the biggest sensation in today's modern world. Sadly, many people ignore the potential of social media. But, the reality is it can empower your SEO efforts and help in ranking your sites much better.
Oh well, you must be wondering why posting social media posts is not providing lucrative results for your business? Okay!! So, there is a loophole! The common mistake that businesses make is they think that social media is for promoting blogs and images, but that's not the case! Social media is more than just a promotional platform, it is about building brand recognition, earning trust, sharing memorable and valuable content, showcasing your expertise, and then finally fetching traffic to your website. Yeah, it sounds exactly like SEO, right?
Excited to know more about Social Media SEO? Here in this post, we will be guiding you in detail about Social Media SEO and how we can use social media to boost SEO campaigns. Let's begin the reading!
What is Social Media SEO?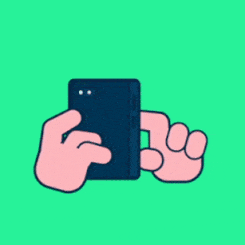 Social SEO or Social Media SEO is a practice of combining SEO strategies with social media, thereby boosting the website traffic, improving the position, and therefore conversions. The whole idea of SEO is to optimize content from either the website or from other platforms like social media. So, social SEO refers to all the social media interactions or links that play a considerable role in boosting search engine rankings.
How to Use Social Media for SEO
Let's read out a few ways that can help in bringing the best out of the deadly combination of social media and SEO.
First Love Of SEO = Brand Awareness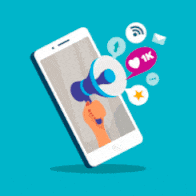 The first step to growing your business is to let people know about your brand. No matter if you are a local small business or an established global brand, if the customers hear nothing about you, then you are a flop. The main role of SEO is to help your website can be found in the search results and other optimizations. Social media helps in taking this whole experience to the next level. Wondering how? Let's find out!
Adding keywords and relevant hashtags can help your posts get discovered by the audiences and urge people to follow your brand.

You can ask clients to leave reviews or tag your brand in their posts, it can help in extending the visibility of your posts.

Commenting on the relevant posts by business IDs can help in engaging with others, thereby boosting brand visibility.

Instagram reels are a big sensation for grasping quick traffic. You can create fresh reels on your business portal or even ask others to tag you to expand your audience reach.

Influencer marketing is another solid way to expand your audience reach since they have a larger list of following and can help you in getting more followers.
The fact is that more awareness of your brand comes directly from social media platforms since people are more active there. The platform can also help you fetch direct traffic to the website. Also, there are chances that when the user like the content you post on social media, they are likely to search for you on Google which can help in boosting your search engine rankings.
Content Amplification to Facilitate Ranking and Indexing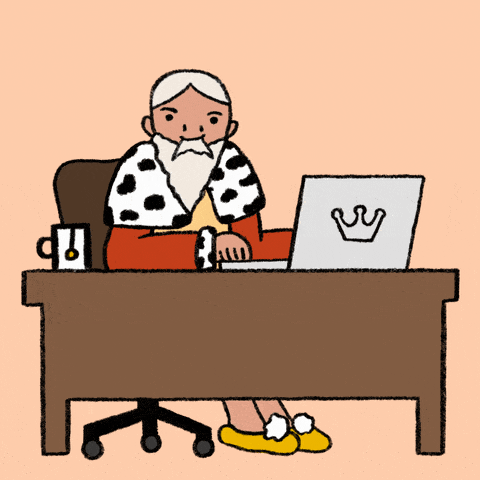 Imagine, in your dream online world, every content you post online directly lands people on your website. Do you know that more than 25% of people click the first page sources on search engines? But, sadly, Google doesn't owe you anything. Just because you think you have made an awesome website for your brand, doesn't mean Google will show it on page one or index it (even at your company's name). Yeah, it's a hard reality! No matter how on-point your keyword strategy is, you cannot simply drive traffic from it.
Give this opportunity to a gifted content writer with great writing skills who not only write amazing content for the website but also unleash creative minds on social media. You should look for new ways to gain traffic from different sources online.
Sharing a perfect piece of content on social media can surely turn several heads to your brand which means more traffic regardless of your rankings on Google.

When your brand receives more traffic from other sources, it automatically increases the chances of getting noticed by Google which means faster indexing and better rankings.

Regular sharing of informational content can build a loyal audience which can also foster potential website traffic. You can also use old content to it to increase the chances of getting noticed.
And, trust me if the user interaction with the content is longer and deeper, it will surely pour some magic for your brand value in the online market.
Social Media for Great Link-Building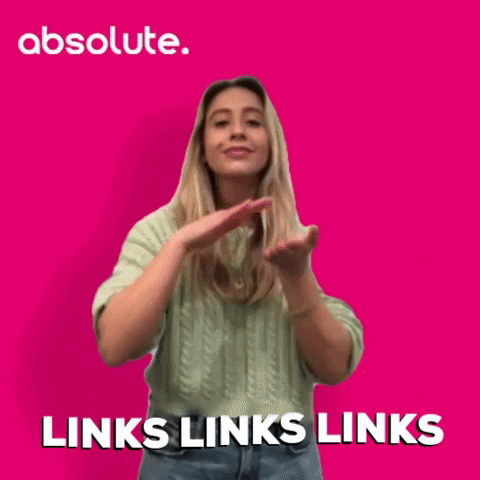 We often hear about how many times the SEO landscape changes, don't we? But, the one thing that remains constant is the Backlinks! Yes, backlinks play a huge role in SEO rankings. These are the links that you fetch from other sites to yours. The better the ranking of the referring site is, the brighter your chances are to rank on Google.
Social media doesn't provide you with direct backlinks. But, the website links on your profile can provide you with direct traffic. The content that we add on social media or posts from other accounts is known as social media referral traffic. However, the combination of content amplification and brand awareness is driven by social media can help in fetching more backlinks. So, it automatically means that social media is like a magical wand for SEO.
Wrapping Up!

To conclude, social media and SEO are dynamic duos that you cannot afford to miss. It is an ultimate opportunity to humanize your brand, build a solid community, and elevate your brand's message. So, go ahead and make the most of this match made in heaven.