Introduction
The current tech age has welcomed the world of digital marketing with open arms. With so much competition out there, it has become difficult for the companies to survive this war of business. In this rat-race, everyone wants to stand ahead of the other, but not every plan is a success.
The online market is vast and creating an impression on the audiences in this arena is daunting. Every day we hear news about Google updates, change in algorithms, new tools launched, and more. This fuss has made us nothing but strangled in our own thoughts. So, the question is how to stand out? Well, if you want to make a solid business foundation, then relying on the ordinary is no more an option, think out-of-the-box.
In this blog, we are highlighting one of the biggest SEO tools - SEMrush. Most of you must be aware of this outstanding tool, freshers should brush up their SEO skills. If you are planning to upgrade your business game, then SEMrush is a must-have tool in your list.
SEMrush offers several features that can make your SEO game super strong. Here, we are highlighting the top ones. Check out the details.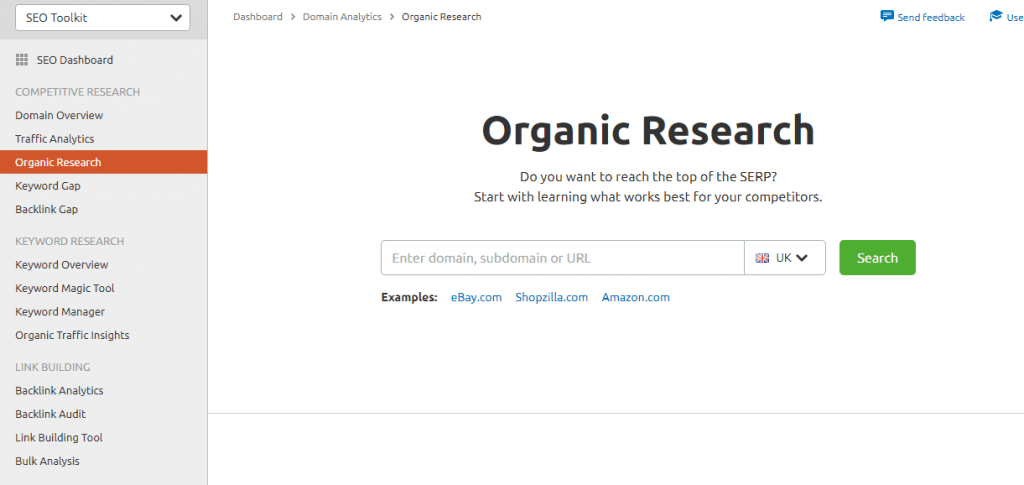 Start with the Organic Research tool on the SEMrush dashboard. Here we can find organic keyword trends, position changes, competitors, and sub-domains. You can analyze the keywords and make the most of it.

Another thing to do for keyword research is to use the Keyword Magic Tool. This tool on SEMrush helps to develop a list of keywords. All you need to do is to start typing a keyword on the Search tab and search. You will find a detailed table on the topic-specific breakdown of the keyword. What's great about this tool is it gives you a comprehensive research of the keyword, which makes it easy for you to make the most of it.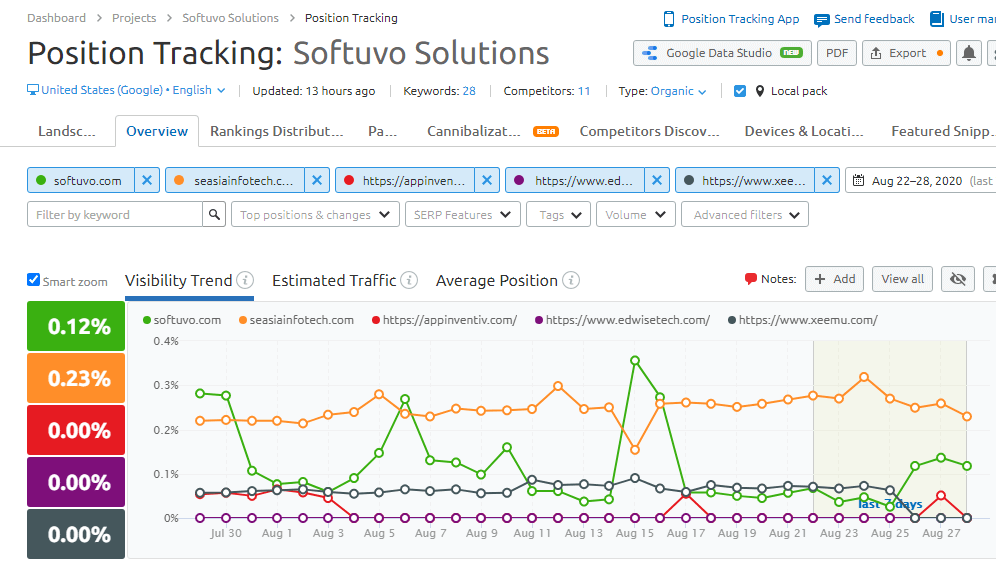 The tool allows you to track daily website rankings based on the keywords you select. You can do an additional setting by targeting a specific device or location. You can surf as many keywords as you want and get a detailed analysis of each.
Topic Research
All those who are struggling with the content ideas, this tool is for you. With the help of Topic Research, you can find ample topics to write on. Simply put a topic on the search bar and it will generate sub-topic categories. You can easily make an analysis and find the best one.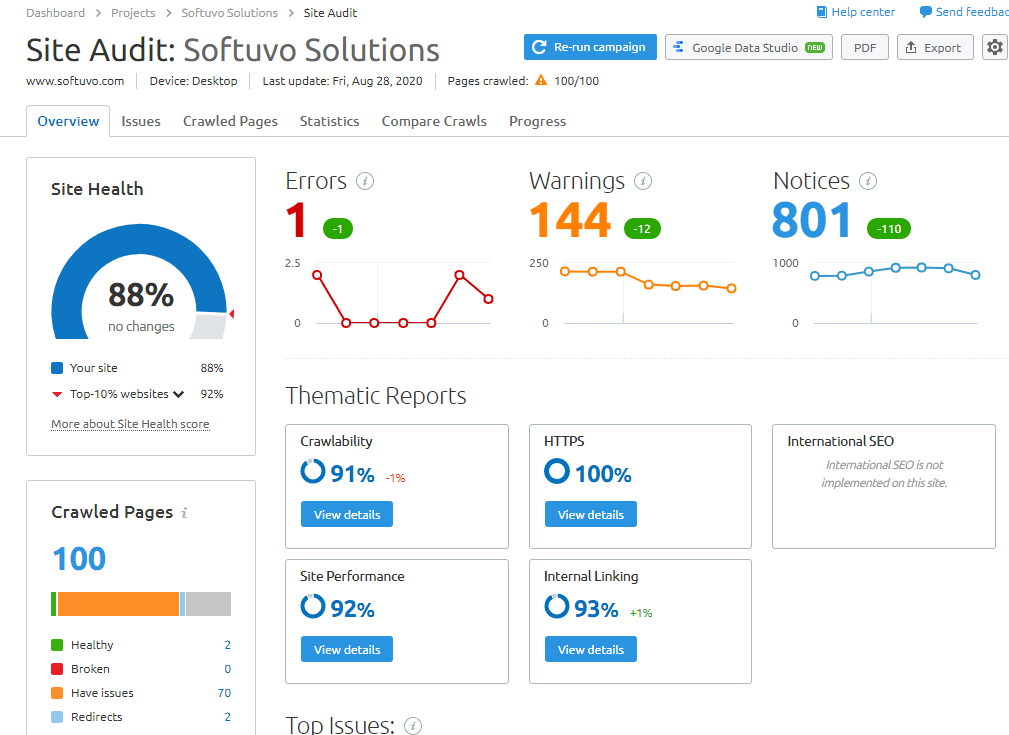 We all know how SEO revolves around the content, but if you don't have a functional site, then what's the point of content? The site audit tool comes with over 120 SEO checks that ensure you do not miss any loopholes. You can check issues of duplicate content, broken links, optimization issues, and more. Also, it helps to monitor the website's health.
Brand Tool Monitoring And Link Building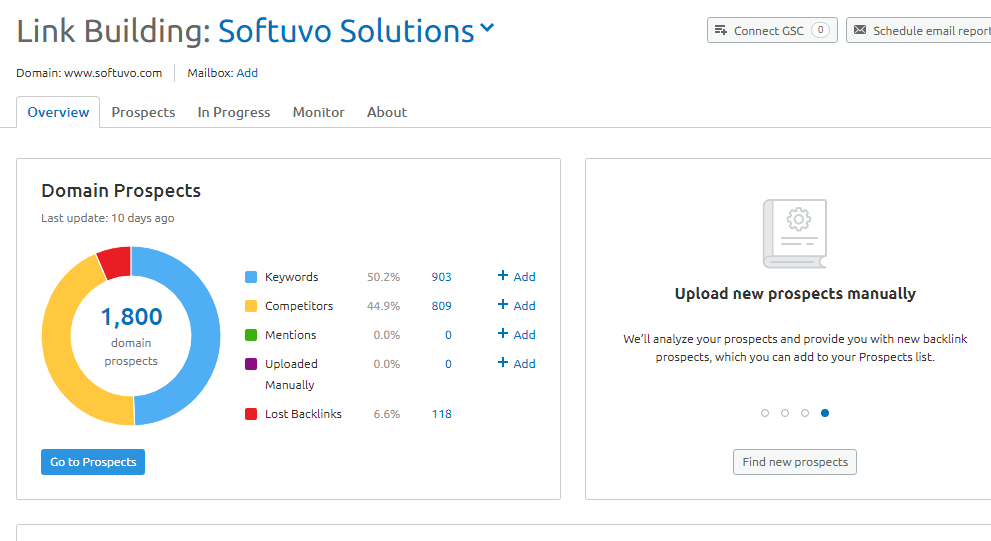 Link building is a huge aspect of SEO and it plays an important role. But, it is often neglected sometimes. What's great about using SEMrush's link building tool is it allows for creating link building opportunities based on the keywords.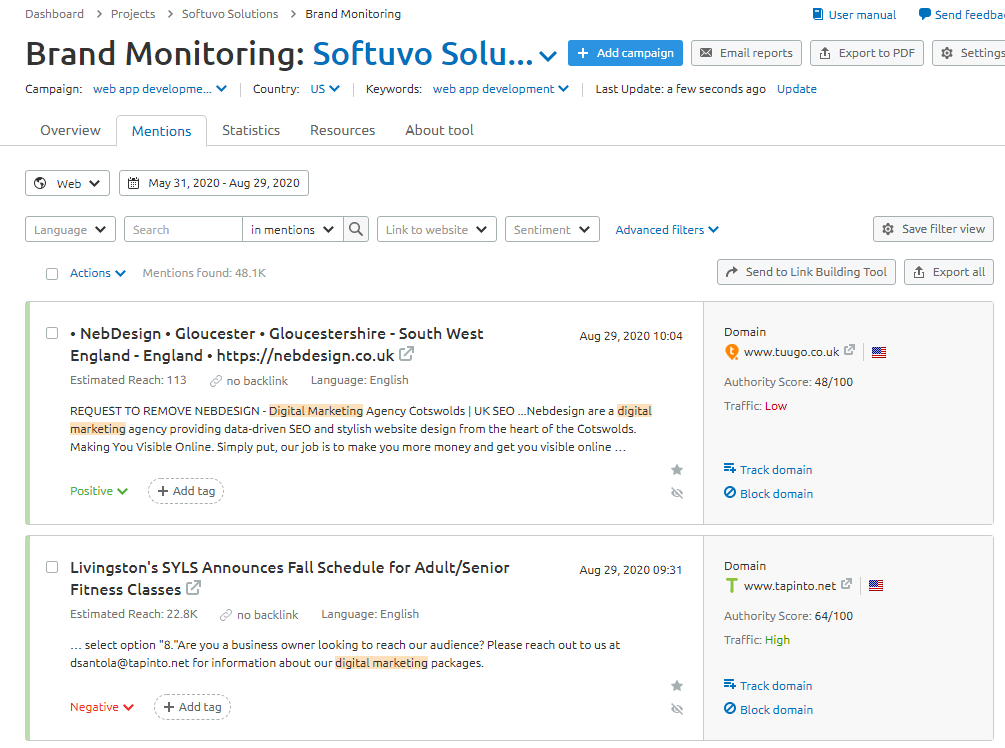 Speaking of Brand Monitoring Tool of SEMrush that also comes with effective link building techniques that allow the users to track the brand mentions on the web. Trust me, these mentions are a great way to obtain the links. With this tool, you can easily gain do-follow, non-toxic, and more. Try and explore this one!
All links aren't good from SEO point-of-view. Quantity and quality both matter when it comes to links. Using the Backlink audit tool, you can easily avoid Google penalties from toxic backlinks. All you need to do is audit the links you want, analyze the toxic score, and send emails to the websites. You can audit as many links as you want and get rid of the toxic links in one go. This is what you need to protect your website from getting trapped by the spammy links.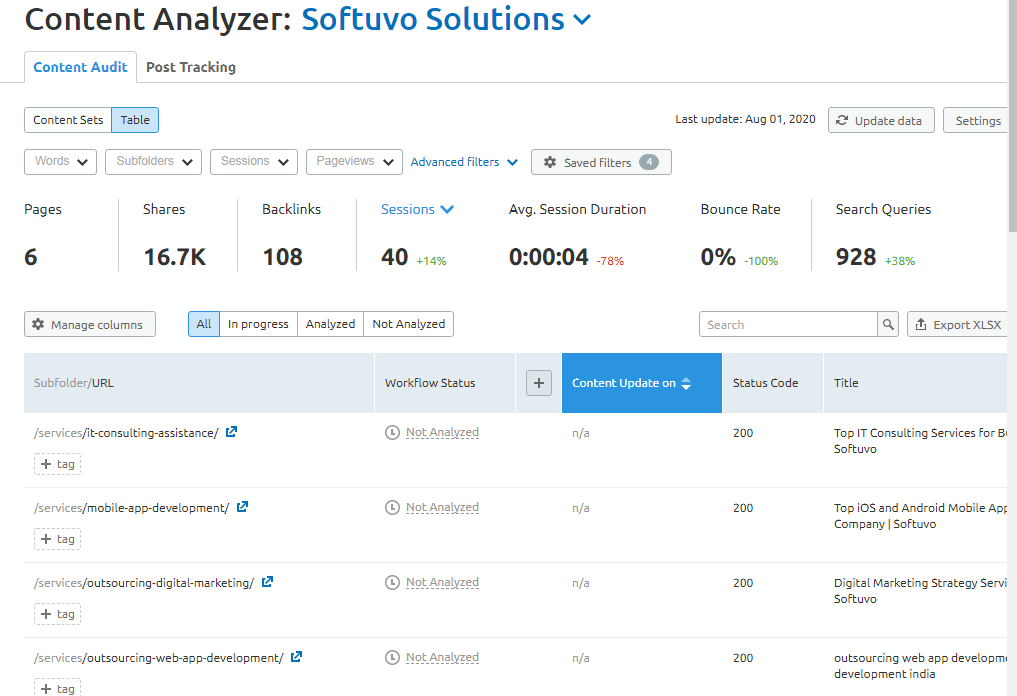 We all are familiar with how content can change your SEO game. But, it's not only about what you are posting, but it is also quality as well as the quantity. What we usually do is we keep on writing and writing blogs, without realizing that they are doing no good for us in SEO terms.
Here comes the Content Analyzer Tool that helps you analyze how your content is performing on your site. Not just that, the tool also measures the keyword rankings, backlinks, Google Analytics data, and more. Doesn't it sound like all we wanted to make our content a hit? Well, it certainly is.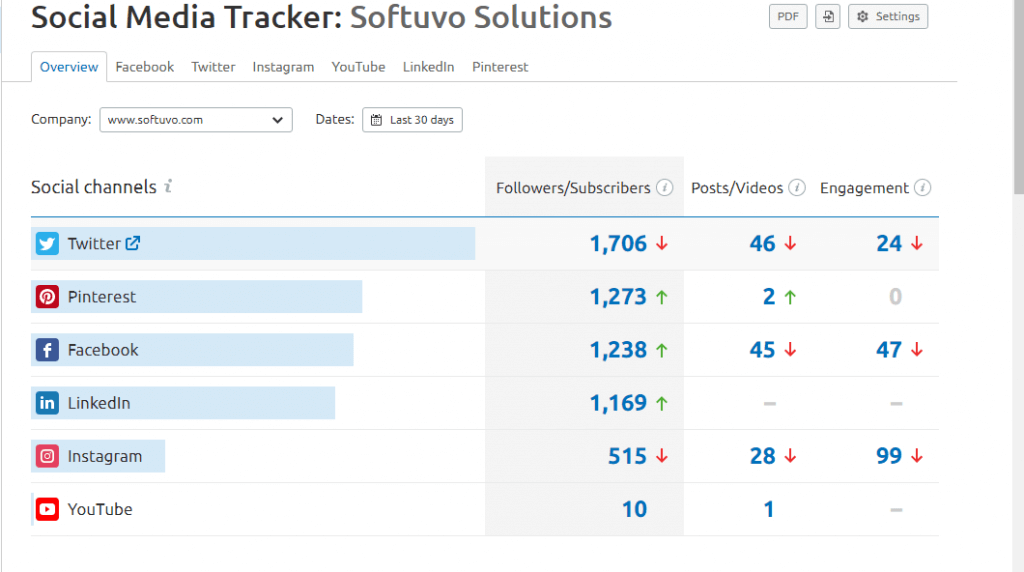 Social media is no more an option for businesses today, almost every business is struggling in diving in this area. With so much competition online, it gets difficult to build a strong social network. Thanks to Social Media Tool, you can actually create winning social media strategies. The tool gives you a detailed analysis of how the users are responding to the content you are posting on different social media channels. Not just that, you can also see how your competitor is performing on the social media channels and how effective their platform is.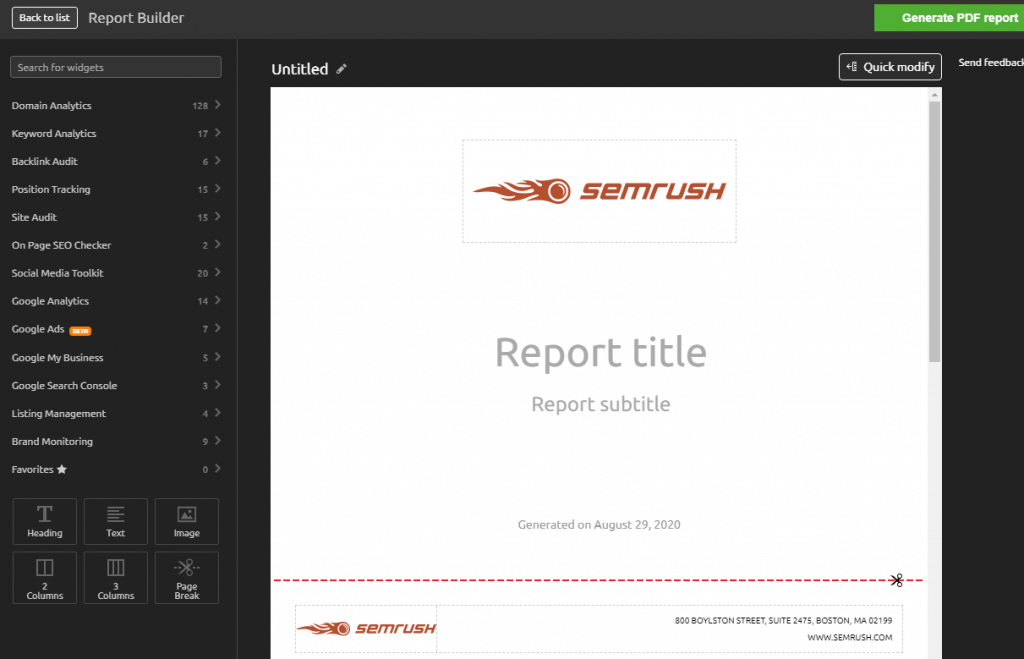 Another amazing tool is Report Generation. This tool makes it easy to organize important information in one place. You can make use of simple and easy-to-use drag and drop widgets to make a report and maintain your records.
In this blog, I have highlighted one of the most famous SEO tools, SEMrush, and how it can be beneficial for your business. I have tried to cover most of the SEMrush's tools, but there is so much more to this. If you want to crush your competition in the online world, then make the most of this tool.
Frequently Asked Questions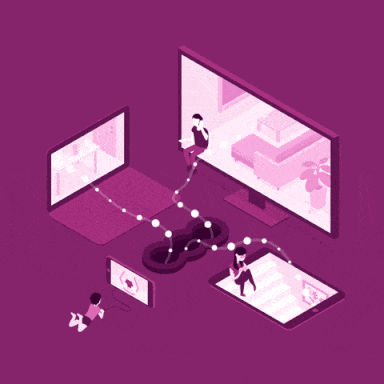 Q - 1 - What is the difference between Domain Analytics and Traffic Analytics?
Traffic Analytics makes estimations on the basis of clickstream data about the domain's sources of traffic. This is not just restricted from search. Domain Analytics, on the other hand, is only based on the keyword position and their estimated traffic. Basically, you get different estimations of traffic from both these tools.
Q - 2 - What is Keyword Gap in SEMrush?
Keyword Gap tools help you get a side-by-side comparison between different keyword profiles. You can choose up to 5 competitors at a time.
Q - 3- What is Visibility %?
The visibility metrics show how often your website is found on the web. This helps you get an estimate of website visibility trends for a particular set of keywords. Try and explore, it is helpful!
Q - 4 - Can SEMrush improve my website rankings?
SEMrush tool is one of the best SEO tools, helping several digital marketers since 2009. As you know every website is different and has its own needs. SEMrush offers an extended range of tools that help to meet the unique website's needs. With the constant monitoring of your SEO strategies and competitor analysis, you can definitely improve your website rankings.