Introduction
We all love having a chitchat with ourselves, don't we? But, have you ever gave it a thought on how far technology has come? Remember the times when there were old-box style televisions, mobile phones with the antenna, and when net banking was no term? Times have evolved and technology has altered our lives to a greater extent now! Who could have imagined back then that we will live in a fast-forward digital age?
Technology has undeniably influenced our lives, but has it impacted positively or negatively on our lives? Still, debatable!
The Internet was introduced in the year 1994, and ever since then, there was no looking back. The technology has surprised us in many ways today. We have smartphones, smart TVs, smartwatches, and all things technology. Now, we can manage almost everything will sitting at our homes - be it groceries, entertainment, finance, and even health. I vividly remember the times, when I used to rush to the bank and spend hours just to get my account statement. Now, I can access all my bank details at my fingertips.
It is a no-brainer that technology is affecting our day-to-day lives! We are now used to this Digi-culture where everything comes handy. Today, I will highlight a few ways of how technology has affected our lives. Let's see how!
It Has Changed The Way We Handle Our Finances
That was intriguing to me! I could have never imagined how well technology can handle our finances. Visiting a bank has always been struggling for almost every one of us. But, with the evolution of net banking, mobile payments, and mobile wallets, we can manage everything online.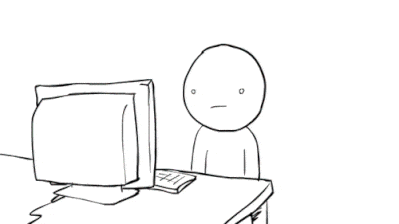 Google Pay, Paytm, Apple Wallet are now familiar terms in our dictionary. We can now check our account details, bank statements, transfer funds, pay on the go, and do a lot more. Due to COVID-19, people who weren't familiar with these apps are now loving it, and why not? In this global pandemic, technology is the only way we manage our accounts while sitting at homes.
It Has Changed The Way We Converse
Remember, writing letters was a thing? I still get fascinated with the idea of writing letters, but I admit it's old-hat! People have now adopted the digital ways of connecting with each other. While it is still nostalgic to see how difficult it was to communicate in the past, things are more fluid now. With the advancement of technologies and our godfather (internet), remote communicating is how we are living.
Social media apps like - WhatsApp, Facebook, Snapchat not only allow users to chat with our loved ones but also help do video calling. With hectic work schedules, it is difficult to spare time to talk to people we care about. Personally, I spend hours chitchatting with my friends and family. Being able to watch your loved ones from far-flung places seem peanuts now, and I feel glad about this!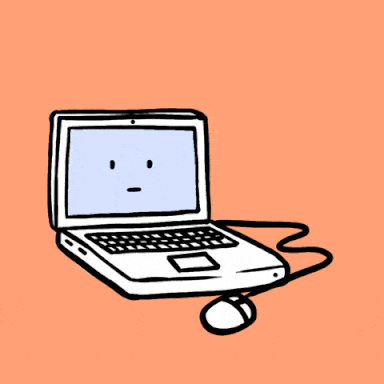 Apart from the social media apps, we have smartwatches too! Not an alien word, anymore!! This new technology imitates and seizes the capabilities of smartphones. You can track your activities, set alarms, get notifications, and even call with these wearables devices. There is a lot to explore!
It Has Changed The Way We Get Entertained
The oldies in our families always hold us with their old-era time talks, and we all get bewitched by the details. One common story my parents often tell me is how all their siblings used to sit together and watch Doordarshan together. Technology back then was not so popular and those who had that didn't have access to many features. There were fixed movies and channels that used to run at particular times.
Luckily, our generation is blessed with technology, so entertainment is available on tap. We have entertainment leaders like - Netflix, Amazon Prime, Voot, and other OTT platforms. We can watch shows, films, documentaries, featured videos whenever we want on the go. The current lockdown crisis wouldn't have been easy if these platforms weren't accessible.
While OTT platforms are the major source for entertainment for the audiences, avid readers like me find entertainment in reading books. Yes, paper books are still a thing, but technology has now taken over this source of entertainment too. Now, we have e-devices like - Kindle that helps you browse through different reading lists and keep you engrossed with different content. A lot is happening in technology and I am still stuck in the timeless paper books.
It Has Changed The Way We Commute
Commuting from one place to another was a big struggle for people in the past. Technology has been a savior in the transportation industry as well. The volution of ride-sharing apps like - Uber and Ola have made commuting easy for all. All you need to do is enter your source and destination, select the car, and you are good to go! No more struggling in the scorching heat outside, you can book rides at your comfort.
It Has Changed The Way We Do Shopping
Technology has definitely revamped our shopping habits. Gone are the days when we used to wait for weekends to go to our favorite market to by groceries, clothes, and other items. Now, we can do shopping any time, any day, and from anywhere across the globe. The struggle of visiting retail outlets is far gone, now we can go shopping just a few clicks.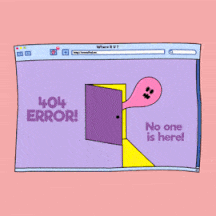 Amazon, Flipkart, Big Basket are no more strangers to the world, we have these apps on our phones. Yes, people were skeptical initially about these online shopping platforms, but the surety by these brands on quality and security has made people believe in them. The online shopping has comforted our lives to such an extent that we can buy almost everything today. Easy deliveries and payment options have further intensified user experiences. Brands are also using the power of personalization to enhance online experiences and increase traffic.
That's not all folks, the technology has also gifted us virtual assistants like - Apple's Sir, Amazon Alexa, and Google Assistant. These hands-free technologies work on different algorithms, AI, and voice commands. Using these you can access all information and manage your day-to-day activities over simple voice command
Phew, technology has definitely become really intelligent now!
How Technology Has Influenced Our Lives - Positive Or Negative For Us?
'One should move on with time'. Well, that's true! Technology has come so far, and I would say it's good so far. We are now dependant on technology and there is no looking for that, we are used to it! Technology has definitely magnified our lives and somehow made us lethargic. With the ease of getting things done at our comfort, we have lost the essence of the social world outside. Meeting people personally is limited now and virtual interactions are getting more acknowledgment. Technology will keep on evolving and people will get used to it sooner or later.
All I would say that investing in technology is definitely worth, but don't allow it to overpower the human essence. After all, humans are the ones that gave birth to technology.
Have some thoughts to share about the topic? Feel free to head to the comments section.