If you were told there are more than 1.6 billion websites in the world today, would you believe them? Probably not, but InternetLiveStats is a website that keeps count of every website on the Internet ever and by the time you open its browser, you will find 10 more sites have gone live between now and then. So, in a saturated world of website, where yours might get lost so very easily, how do you stand out with your Website Design Services?

In this article, we will give you a rundown of the top 5 best website design guidelines and then look at the top 5 most popular brand identities to let you understand how you can take inspiration from their principles into your designs.


Rules in Website Design
Simplicity
While the way your website looks and feels is meaningful, most people visiting your site aren't here to judge how sleek the design is. They are here to finish some action or to find some particular information. When you add unnecessary design components that serve no purpose, you make it difficult for your visitors to do what they're trying to do. From a user experience and usability point of view, simplicity is among the golden rules in Design. And you can make your website simple in many ways, such as through colors, typefaces, and graphics. Limit yourself to 5 colors, use legible typefaces, and never use graphics loosely, only apply them if users are helped by them to finish or perform a task.
Visual Hierarchy
Closely related to the point above, visual hierarchy involves constructing and establishing website components so that users automatically gravitate to the most critical components first
Additional Helpful Resources:
20 web design trends for 2019
7 Web Design Trends That Will Keep You Competitive In The Industry
Consistency
Your navigation should be consistent, and so should be the overall feel and look of your website across every page. Typefaces, color schemes, backgrounds, and even your content on every area should be consistent. This consistency has a good effect on UX and usability. However, this doesn't mean your whole site should have the same layout. Instead, design various plans for particular pages and use these consistently. This makes finding information easier for your visitors.
Accessibility
Internet consumption on a tablet has grown exponentially, while on smartphone increased to 87% at the same time. The thing we learn here is that to offer a fantastic user experience, your website requires to be in sync with various devices, browsers, and operating systems that your visitors use.
There are other rules, but these are some basic ones. Now, let us see how we can use these rules and use them for your website's brand identity.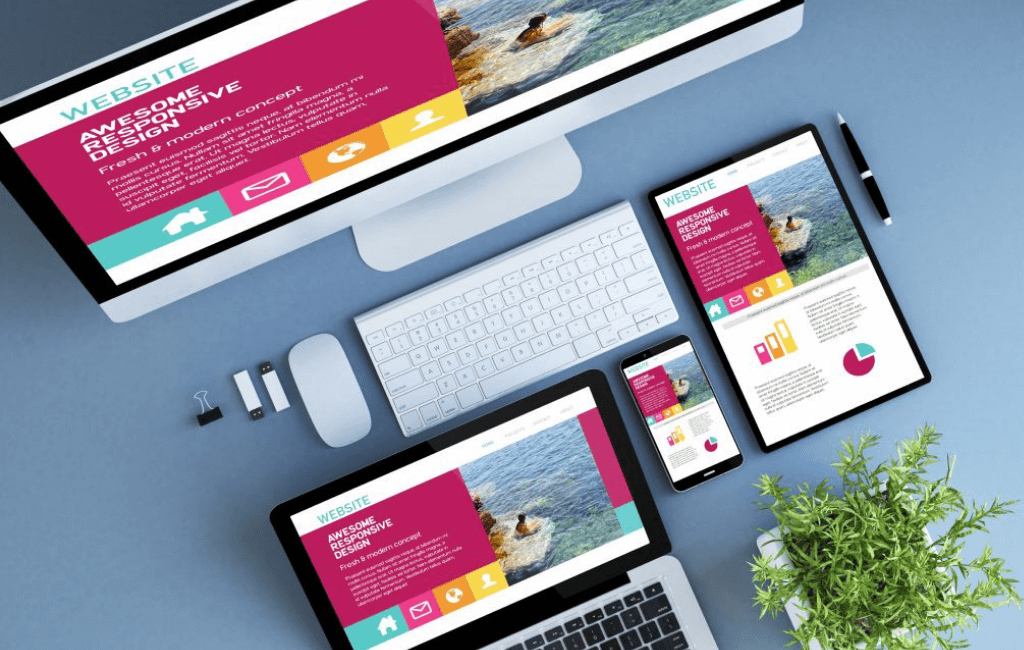 Key Elements of Brand Identity Design
IKEA Teaches You Simplicity and Cost-Effective Design
The primary element of IKEA's design value is simplicity. They allow their customer's simple instructions to build their furniture; they understand that the most critical aspect of the design is its functionality. Similarly, you can take this element into your website. Keep things neat, simple, and navigable.
Lego Teaches You Sustainability
Lego has entertained children (and some adults) for generations with their products. They inspire children to learn and grow through playtime. They keep their designs simple, and they provide elements that children can easily add or remove. Similarly, when you add features into your website, see how easy they're to use or how easily you can remove them if they become redundant.
Starbucks Teaches You Branding
Starbucks ' design thinking is probably the most prominent. The branding of Starbucks is so famous that as a consumer, you can recognize the shade of green they use anywhere. Also, when you see the logo, you know you will get the best quality products or services. In the same way, use colors and logos for your website that visitors come to recognize and associate with your brand. The Facebook blue or Instagram faded sunset colors are so recognizable, and that comprises their brand identity.
Apple Teaches You Branching Out
Apple, since its inception, has never stuck to one thing. They started with their Macintosh computers, and now they sell smartphones, watches, tablets, and more. Apple has a long-term strategy of design and they will keep growing on that. In the same way, when you have a good plan for your website, keep improving, don't remain stagnant. A dynamic design interest's users—look at how people keep looking forward to Apple's innovations every year, so with time and new design innovations, keep updating your site.
Mercedes-Benz Teaches You Brand Values
While Mercedes-Benz is known for its luxurious design, it translates into their campaigns as well. They keep their design consistent throughout their activities. They teach one of the golden rules of interface design, which is consistency. Whether it's your website or your social media page, keep your design consistent.
Conclusion
The world of website design is dynamic and ever-changing. We have come a long way from grainy pixels and pages that take five minutes to load, so there is no way to see what the future entails. There will be more innovations, more responsive elements, and you will be tempted to use them all. But remember the user interface design guidelines and always take inspiration from others around you. As mentioned, the result of a design should be functionality, and a website that can't function well, won't attract users, which is your end goal after all.
Author Bio:
Manan Ghadawala is the founder of 21Twelve Interactive which is one of the best mobile app development companies in India and the USA. He is an idealistic leader with a lively management style and thrives raising the company's growth with his talents. He is an astounding business professional with astonishing knowledge and applies artful tactics to reach those imaginary skies for his clients. His company is also recognized by the Top Mobile App Development Companies. Follow him on Twitter | Facebook | LinkedIn