Technology never fails to amaze us! Every year we see new technologies evolving and making our lives so much easier. One amazing creation in recent times is the voice assistants. Getting results at the command of your voice was never this easy. From making quick searches to delegating orders, voice assistants are a blessing in today's fast-forward lives. Alexa, Siri, Amazon Echo are popular examples of leveraging the best of voice technologies. And, these are totally a time saver for all of us!
What's surprising is the fact that voice assistants have now become a part of the kid's lives as well. But, the real question is it really good for kids or not? Well, kids love to imitate what we do! They have become more obsessed than us. From playing their favorite cartoon to playing games, asking questions, and even more, kids are quite fascinated with voice technology. However, keeping in mind the access they get for every kind of information, parents need to be watchful with its usage. Adapting to new technology is a good thing, but getting habitual of the same, can affect the kid's other activities.
If parents or guardians are watchful of the use of voice technology, then it can turn out to be beneficial for both the kids and the parents. Let's find the details.
Benefits For The Children

Ease of Use
Today, the kids are evolving just like evolving trends. The generation today is smarter than the previous ones. With the onset of Covid19, kids have been forced to shift to digital platforms for studies and other learning purposes. Kids use tables to take online classes and they have become quite comfortable with its use. The use of voice assistants in their lives will surely add convenience to their life and make them smarter.
Interactive Learning Sessions
Voice assistants like - Alexa acts as excellent skill development tools. It features guides that help the children to learn new things that enhance their skills. The best part about voice technology is the kids can unlock several interactive features at the ease of voice command. The parents can customize the voice commands and kids can follow the same to access interactive learning lessons without any help.
Communication Nurtures
Having great communication skills is much needed to stay in line in this competitive world. To excel in academics or to seek good job opportunities, kids need to learn good communication skills that enhance their vocabulary and other skills. Kids can have interactive communication lessons as well that can foster their speaking skills as well. Not just that, the prolonged use of this can help in developing new language skills in the kids.
Device Integration
The best part of voice assistants is they can easily be integrated with multiple gadgets. From electronic devices to home appliances, voice assistants can be connected with all. By connecting the devices to the voice assistants, both parents and kids can have access to the ease of voice interactions.
Smart Assistance
The best part of voice assistants is it provides smart assistance like no other. The kids can raise questions or queries over voice commands and get instant results in no time. However, it is advised for parents to make use of parental control features to avoid any misuse. It is quite necessary to control the settings otherwise the kids can get access to things that might not have a positive outcome for kids.
Benefits For Parents Or Guardians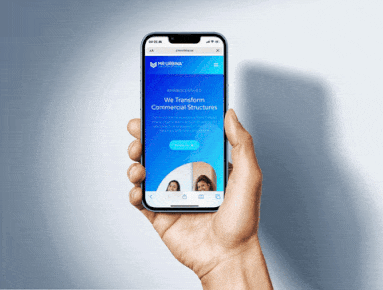 Reminders
With the hectic work schedules, parents often struggle to keep a record of each kid's activity. Voice technology has made lives simpler for both kids and parents. Parents can now set reminders for school routines, assignment deadlines, online classes, tuitions, and more. In a simple and convenient way, parents can follow a good routine for their kids by getting regular reminders. After all, time management is the most crucial thing to consider when handling kid's curriculums.
Quick To-Do List
The onset of Covid19 changed many things in the educational systems. The struggle now is for both the kids and the parents to grasp that change. With the increase in the number of assignments and changes in the school syllabus, keeping a hold on everything is a bit daunting. However, the voice assistants have shinned out as saviors. The technology can help the parents to create quick to-do lists for their kids as well as for themselves.
Tell Stories
The ease of voice assistants has allowed turning a smart speaker into a mere storyteller. All you need to do is ask the assistant to play a story or poem to your kids and you are done. It will narrate the story in a beautiful and interactive way that will surely excite the kids. Not just that, it can sing lullabies too. What else do you want guys?
Interactive Companion
There are times when guardians cannot make out to kids' activities. And, that's okay, considering your work and other requirements. The custom-developed Alexa skills come with some amazing features that can help in keeping your kids engaged for longer hours. The child can develop cognitive skills and have an overall engaging session.
Games
Voice assistants like - Alexa features a number of games for kids that include - Tic-tac-toe, Bingo, and more. The kids can choose a particular category as per their interest and hop onto the best playing session in no time. It's a great way to keep them engaged.
Final Takeaway!
Whether we accept it or not but technology has taken over our lives. The evolution has voice technology has definitely made our lives much simpler. The majority of kids are now using voice technology to seek information, ask queries, and more. This has resulted in an increase in the number of smart voice assistant sales in the market. Not just that, parents also seek support for technology to cater to the ever-changing needs of their kids and their related activities. All for the good reason! Voice technology is getting fashionable and the upcoming years have more to witness. However, it is advised for the parets to keep a close eye on kids' activities as and then.
If you are seeking support for voice interface integration then get in touch with our professionals.