When it comes to website design and development, the web developers straddle multiple disciplines to bring things in action. Additionally, the developers need to ensure keeping the website fully-supported, accessible, and recognizable to various search engines. But, what deserves your attention here is SEO. Yes, you read it right! Committing to Search Engine Optimization (SEO) allow you to compete in the market and gives you a chance to stand out among the rest. Are you among the ones who are struggling hard to rank a website online? If that's a yes, then you are in the right place! We have incorporated SEO checklist for website design and development which allow you to survive in the competitive space online. This checklist looks at things like - HTML improvement, site speed optimization, cross-platform compatibility and other development tasks from the developer's perspective. Read out the details to identify the potential roadblocks associated with website development and designing!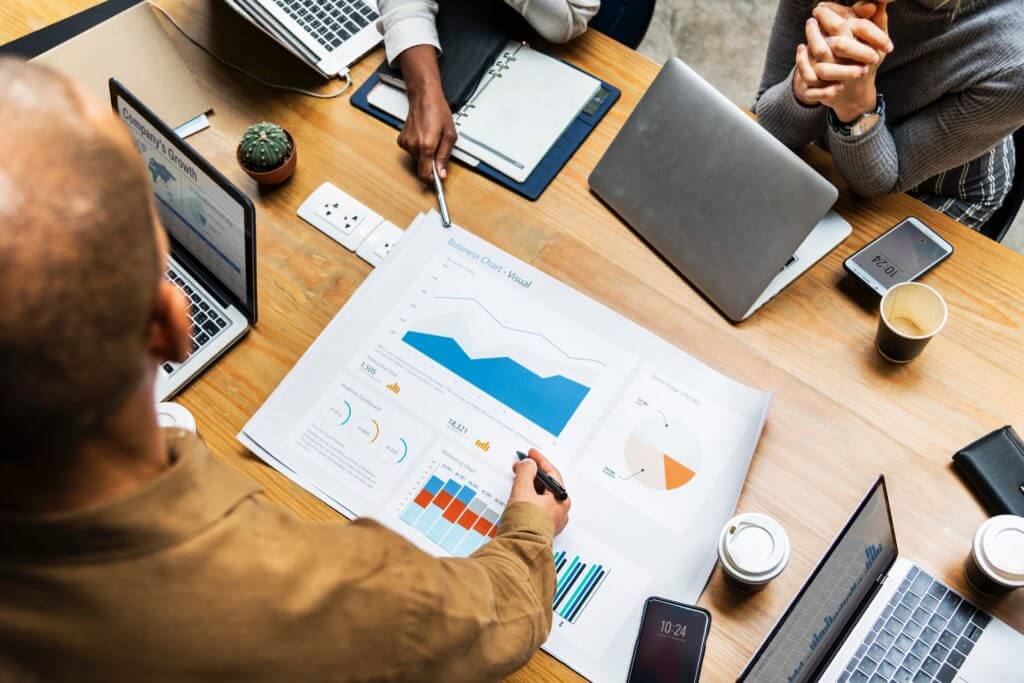 Checklist #1 - Is Your Website Mobile-Friendly?
Mobile-friendly websites
have become an essential element in the success of businesses today. Now, there can be two meanings for mobile-friendly in the world of development:
Is your website using a separate mobile subdomain?
Does your website adhere to standard development techniques that include - CSS stylesheet with media queries and more?
While there is nothing wrong in using a sub-domain, but it can possibly make SEO difficult, especially when it comes to link acquisition. Many websites lag simply because they are created for a desktop user. Today, more people rely on mobiles to get information. But, any website which takes longer than three seconds to load is a big no-no! Similarly, most users are likely to leave the site if it's not mobile-friendly. Mobile optimization is here to stay and should be one of the
top priorities of website development
.
Checklist #2 - URL Structure
A good site structure not only contributes to enhancing the user experience but also in boosting SEO. You need to choose between the www and non-www URL to ensure that the inbound links are using the same format. Tools like - Google webmaster can be used to set the preferred version. Also, the domain extension is an important aspect of SEO. For example - you should choose a country-specific domain if you have a local business. Another great way to enhance your SEO rankings is to use descriptive URL's or hyphens to separate the words in URLs.
A website with a defined structure contributes to outlining of the featured pages and site links every time your website appears in the searches. Sitelinks are awarded by Google and help to provide recognition to your website. This allows the visitors to easily navigate your site and get the information they are looking for.
Checklist #3 - Ensure Proper Sitemap.xml and Robots.txt
Well, you cannot blame Google for your site's performance if you don't send proper messages to the search engines. You need to ensure that search engines should be able to access the page you wish to index. If you are adding disallow directive to Robot.txt during the web development process then don't forget to remove it before the site goes live.
Sitemaps understand the architecture of the websites in a better way and increase the chances of higher rankings. Most websites have this plugin or built-in which creates a dynamic sitemap and stays in sync with the other pages of your site. You can also say that the sitemap file is a modern way of submitting your pages to the search engines. Both Robot.txt and Sitemap.xml needs to be formatted before going live.
Checklist #4 - Link Internally For Better Indexing And Crawling
Let's admit it, Google isn't perfect for detecting and crawling the content on websites. That's why it is important to pay extra attention to maximizing the impact of the top pages. Internal linking helps to support the site structure in term of indexing and ranking. The strategy is more effective if you use - "no index" tags throughout the website. Pages like - "tag" pages usually do better if not indexed, thereby giving more power to your product and service pages.
The developer needs to understand that each site structure is different. And, if you want to nail this properly, then you must have sound knowledge of website architecture.
Checklist #5 - Speed Up With Browser Caching And Gzip
The
web developers
and designers must be familiar with Gzip and Caching. The servers which are using mobile-first environment performs best using Gzip where the user gets fast speed and enhanced user experience. This technology works standard on most sites today but it can also be an issue at times while performing.
Setting correct expire time and browser caching for files help to save time on the future visits of the user to your website. Additionally, this is a local copy of images such as - JavaScript and CSS that can help with page load.
Checklist #6 - Don't Forget The SEO Basics
SEO basics can provide a solid foundation for your website. Don't forget to account for details like - Title tags and Alt tags which not only strengthens the content but also make it more accessible to various search engines. Make sure you attach the tags to every anchor text and images, accurately describing what's on them.
Another major feature of SEO is the importance of meta descriptions. Well-defined descriptions and meta titles increase the click-through-rate, makes it easier to find content, and reinforces the information. It has been observed that creating the metadata manually provides site-specific and more accurate results automatically.
Image optimization also has a great
impact on SEO performance
. So, make sure you use high-quality and compressed images which makes it lighter in size for the website.
Final Thoughts
No doubt developing a website is exciting but it can be challenging if you get caught with issues online. Following this guide will help you earn a great place from an SEO perspective and provide you a competitive edge over others.
Still, have queries? Drop us a message below to get technical assistance.